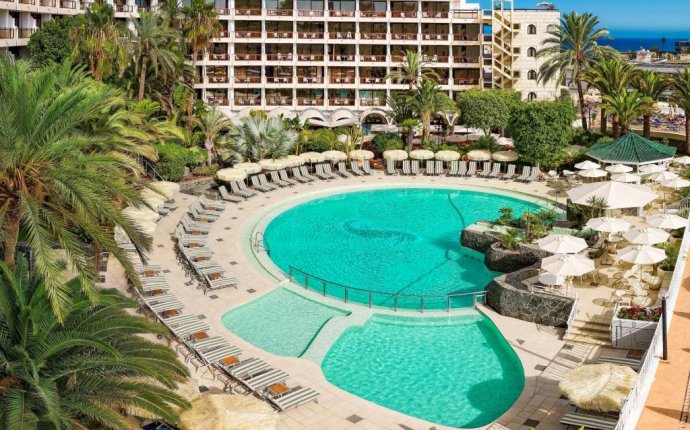 Seaside Hotels Gran Canaria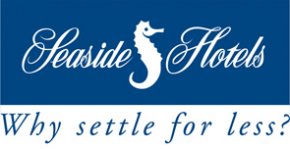 At Seaside Hotels we take our responsibility for the environment very seriously. We believe in looking after resources for coming generations and have successfully launched a sustainability programme which both stimulates the local economy and maintains the environment.
Resort Hotels:
Quiet but centrally located. Seaside Palm Beach is surrounded by a fabulous palm tree oasis on the edge of a nature reserve. In the immediate vicinity you will find a five-mile long sandy beach and the famous dunes of Maspalomas - everything within easy walking distance. A holiday in our hotel means rest, relaxation and pleasure in exclusive surroundings.
Designed by the world famous architect Alberto Pinto, the Seaside Palm Beach hotel invites you to experience a very special holiday on Gran Canaria. The hotel's retro style is reminiscent of the 1970s, but also incorporates contemporary artistic trends.
You can expect luxury down to the last retail and superb comfort, meeting the highest requirements of 5 star quality standards.
You can enjoy our gourmet delights in three first-class restaurants with excellent cuisine, the exclusive spa and wellness centre, designed to promote inner harmony, and the comfortably furnished, spacious suites and rooms all enhance your well-being during your holiday on the Canaries. Your luxury holiday at the Seaside Palm Beach will allow you to recharge your batteries as you let us pamper you.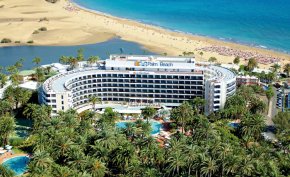 In Playa del Inglés and only 200 metres from the beautiful sandy beach which stretches for miles our 4-star hotel with its friendly family atmosphere, ideal for couples and families of all age groups, invites you to experience an unforgettable holiday in Gran Canaria. Whether it's accommodation and breakfast, half board or all inclusive – you can look forward to excellent cuisine and a wide range of international drinks. The quiet location of our hotel promises a holiday full of rest and relaxation.
You can relax while jets of water massage your body in the hotel's generously-sized heated pool, enjoying a supply of tasty snacks and refreshments from the pool bar and listening to the gentle splashing of a waterfall. And as a further highlight of your holiday in Gran Canaria, our spa and wellness center on the tenth floor offers you a breathtaking view of the sea while you let yourself be pampered by our many and varied wellness treatments, or simply chill out in one of our saunas.
When darkness falls the atmosphere of our hotel in Gran Canaria is transformed as if by magic. At night an intricate lighting system spreads through the entire grounds of the hotel, surrounding the architecture of the hotel with its Moorish inspiration into an atmosphere of the "Thousand and one nights".
With its many lovingly created features and a choice of 256 rooms offering you every comfort, the traditional Moorish design of our hotel offers the kind of atmosphere which will make your holiday in Gran Canaria really special.
Our 4-star Seaside Los Jameos Playa is situated right on the beach of Playa de los Pocillos, with only the promenade separating you from its wonderful golden sands. In the idyllic surroundings of Playa de los Pocillos beach you have a fascinating view of the island's breathtaking volcanic landscape. The hotel's extensive pool landscape and fabulous palm grove are an invitation to unwind and enjoy life.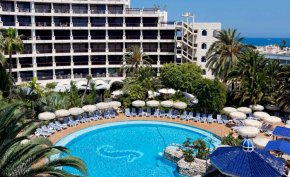 Our hotel offers you a choice of tasteful standard rooms, luxurious junior suites and lavish suites. You will long remember your holiday at Seaside Los Jameos Playa for our excellent cuisine and the stylish terrace on which you can enjoy our diverse range of themed buffets. Depending on your personal preference your booking options range from accommodation with breakfast to top-quality, all-inclusive rates with an international selection of drinks. In addition our comprehensive sports and wellness facilities promise you rest and recuperation for body and soul.
Seaside Los Jameos Playa on the beach of Playa de los Pocillos harmonises beautifully with its natural surroundings. In designing the hotel former pupils to local artist César Manrique used the highly distinctive architecture of Lanzarote as a model. The result is a building flooded with light and featuring the typical reddish timber of the locality, characteristic Canary Islands woodworking craftsmanship, volcanic stone and local plants.
Seaside Los Jameos in Lanzarote is an ideal place for your family holiday. Set in quiet surroundings our hotel offers you lovingly designed facilities and a wide range of great activities for our junior guests. In addition, at our hotel on Playa de los Pocillos beach our rooms with connecting door are highly appreciated by families with children.
City hotels:
The unique SIDE hotel is Hamburg's first and only 5-star Design-Hotel™. Close to the Binnenalster lake and the City shopping arcades we combine luxury with design and wellness with lifestyle.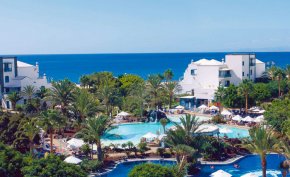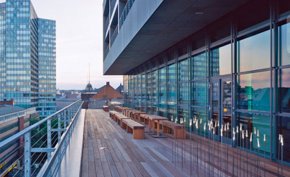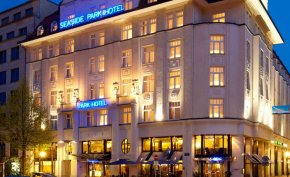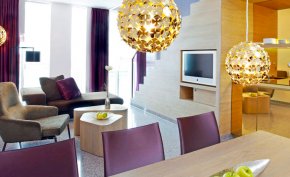 london fog latte
london barndance contra
london over new years
london clock since 1922
london by citizen bike
london via train
london under roman rule
london up in the sky
london past papers
london out of lockdown
london bridge made of
london through time book
london kids shoes
london evening standard
london kids shoes
london as a girl name
london between font free download
london kills
london after midnight kiss lyrics
london pool top of building
london xmas
london zip code
london irish
london in december weather
london without gas
uk london zip code
london gatwick
london of liberty
london indoor dining
beneath london tour
london like home
london for sale
london look
london canada
london beyond meat
london department stores
london eye
london nothing but thieves
london of liberty
cities beside london
london to new york
p london ig
london inside london
london versus new york
london without water
london for new years
london breed
london as a first name
london airport code
london for sale
london marathon 2021
london yellow net worth
london by edward rutherfurd
london within the old roman walls
london to tier 2
best rooftop swimming pool london
london bridge next to big ben
beneath london tour
london off license
london plane tree
london bridge
london real
london of aspinal
london during christmas time
london for new years
london outdoor afternoon tea
london from above
london past and london now
london after midnight found 2021
london ontario canada
london real
london near me
fallen london beneath the neath
london zack and cody
london to tier 4
london boutique
london house chicago
london outdoor afternoon tea
london population since 1900
london cook in front of you
london jewelry
london from suite life on deck now
london bus within 1 hour
london knights
london before sewers
london on da track mother
london near paris
london into inr
london local time
london around christmas
london as atlantic port city
london bus within 1 hour
london zip
london at midnight
london before sewers
london beyond burger
uk london
london from daisy of love
london during ww2
london from above
london bridge made of
london dry gin made of
london has fallen cast
london bus within 1 hour
london like home
london in january
bridge beside london eye
london versus england
london through time book
london between
what is london made of
Source: www.grand-hotel-residencia.co.uk