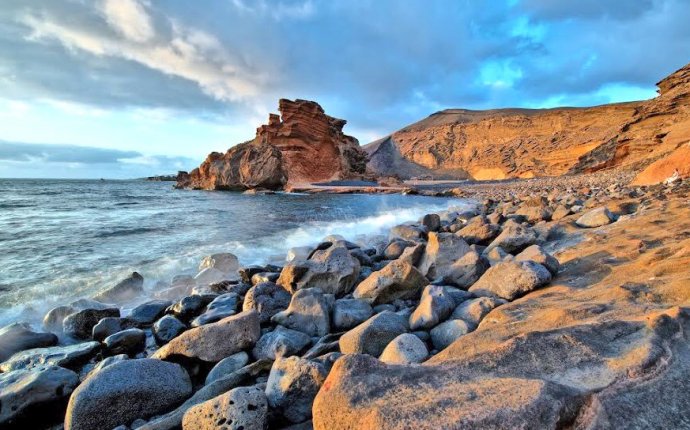 Gran Canaria or Fuerteventura
Gran Canaria is part of the Spanish Canary Islands in the Atlantic Ocean, situated off the northwest coast of Africa.
Due to the different climates and a variety of landscapes found on Gran Canaria, it's commonly referred to as a 'miniature continent'. Its diverse terrain comprises long beaches and dunes of white sand contrasting with green ravines and picturesque villages, whilst a third of the island has been declared a UNESCO Biosphere Reserve.
Although it's only the third largest island, Gran Canaria makes up almost half of the population of the Canaries, which means vibrant bars, exquisite restaurants and fascinating museums are readily available.
Due to its centrality in the Canaries, Gran Canaria is a great departure point for the other islands in the archipelago. You can also sail to a couple of ports on mainland Spain, so there's no shortage of ferry options.
About Fuerteventura:
Fuerteventura is the second largest island of the Spanish Canaries, measuring around sixteen hundred square-kilometres, and also one of the most popular.
The coast of Africa lies just over a hundred kilometres away, so it comes as no surprise there are many similarities between the two, particularly in the landscape and architecture. Rolling, arid hills speckled by flat-roof houses dominate the vistas, whilst the island itself boasts three thousand hours of annual sunshine.
Fuerteventura's biggest draws, however, are the incredible surf breaks and beaches, suitable for everyone from families to water-sports fanatics. It's also the oldest island of the archipelago, dating back twenty million years. Consequently, there are some fine historical museums such as the famous Betancuria Museum of Archaeology and Ethnography.
As one of the most visited islands in the Canaries, Fuerteventura is well served by ferry and easily accessible from almost every other island. However, the journeys can vary in length. Sailing from Lanzarote takes just over half an hour, whereas overnight crossings are available from Tenerife, so be sure to book a more comfortable cabin for these routes.
Source: www.directferries.co.uk