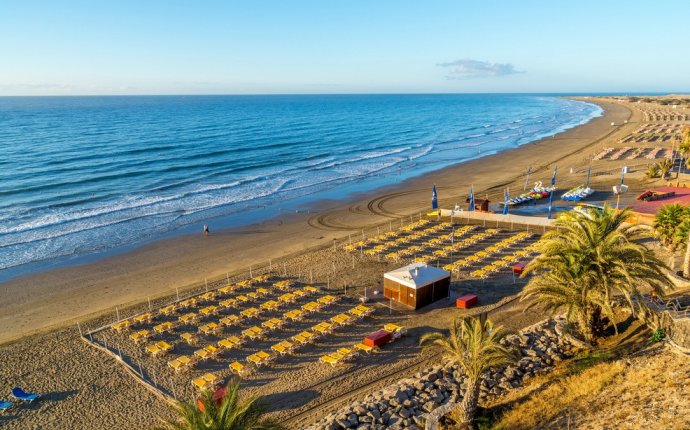 Meteo Gran Canaria Maspalomas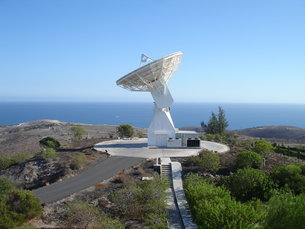 Maspalomas station
Maspalomas station hosts a 15-metre antenna with reception in S- and X-Band and transmission in S-band. It is located on the campus of the Instituto Nacional de Tecnica Aerospacial (INTA), in the southern part of the Canary Islands' Gran Canaria, at Montaña Blanca. The station provides routine support for ESA's Cluster mission and back-up and LEOP (Launch and Early Orbit Phase) support to other missions.
Location
The coordinates of the 15-m antenna are +27° 45' 46.40", -15° 38' 01.68". The antenna is sited at 205.1 metres altitude with respect to the WGS-84 reference ellipsoid, a mathematically-defined reference surface that approximates the Earth's geoid surface.
Facilities & technology
In addition to the 15-m antenna, Maspalomas provides facilities for tacking, telemetry, telecommand and radiometric measurements (ranging, Doppler, meteo).
Maspalomas station
The station has a frequency and timing system, a monitoring and control system and communications are enabled via the ESA Operations Network (OPSNET). The site is equipped with a no-break power plant.
It is planned to upgrade the terminal for X-band transmit and receive capability in the future.
Operations
The station supports missions for ESA via ESOC, as well as missions for EUMETSAT (European Organisation for the Exploitation of Meteorological Satellites), JAXA (Japanese Aerospace Exploration Agency) and COSPAS-SARSAT (International Satellite System For Search and Rescue).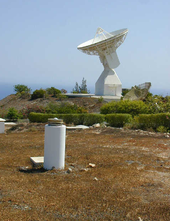 It routinely supports ESA's four-satellite Cluster mission, and in 2006 also provided support to Kompsat-2 and MetOp-2. It was also used during ESA's highly successful SMART-1 Moon mission and for Japan's ETS-7 rendezvous mission.
GPS-TDAF receiver at Maspalomas station
The station was originally built for NASA's Mercury program, and from 1960–1975 the station supported Mercury, Gemini, Apollo, Apollo-Soyuz and Skylab. The station is operated by INTA (Instituto Nacional de Tecnica Aerospacial) in cooperation with Ingenieria y Servicios Aerospatiales for ESA.
GPS-TDAF
A GPS-TDAF (GPS Tracking and Data Analysis Facility) dual-frequency receiver system with geodetic accuracy is installed on the site, which delivers continuous measurements to the ESOC Navigation Facility.
Access & contact
Maspalomas station is in the municipal district of San Bartolomé de Tirajana. The site is about 1.6 kms from the main road which goes from Las Palmas city to Mogán and 1750 metres from the coast.
The station is approximately 38 kms from Gran Canaria International Airport and 60 kms from the city of Las Palmas de Gran Canaria. Transport between the airport and the station is by rental car or taxi. Take the motorway south from the airport and stay on it to the end. The station is signposted (INTA Estacion Espacial de Maspalomas) to the right, 1.7 kilometres after the end of the motorway - and is then 1.6 kilometres further.
The ESOC point of contact is:
Head of Ground Facilities Operations Div. (OPS-ON)
ESOC, Darmstadt
Tel: +49 6151 90 0
The local contact is:
INTA Estacion Espacial de Maspalomas, Station Director
Mr Jose Maria Lozano Betancort
Tel +34 928 727 149
The postal address of the station is:
INTA Estacion Espacial de Maspalomas
Source: www.esa.int