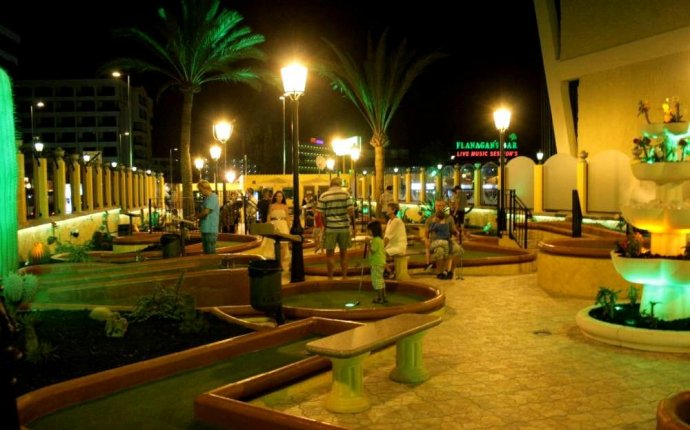 Mini Golf Gran Canaria
There are numerous Mini Golf course on Gran Canaria and the majority are situated around the major resorts. They offer the whole family entertainment, something the entire family can enjoy together, as well as couples or groups of friends that just want to do something a little different. The Mini Golf courses can vary greatly in their settings, many Mini Golf courses are open and can be viewed from the street, while others are set in beautiful, lush gardens. Many of the Mini Golf courses also contain water features which lend to the ambience a certain feeling of being in a tropical paradise. Wherever you are staying you will find a Mini Golf course nearby for your enjoyment and entertainment. Below you will find a list of links that will provide you with information on different Mini Golf courses that are available on Gran Canaria.
JustGranCanaria.com is not responsible for any of the information contained in these pages. If you are looking for something gentle to do that offers fun for all ages then why not choose Mini Golf? we know that from the list on this page you are certain to find a Mini Golf course on Gran Canaria that you will enjoy.
Source: www.justgrancanaria.com