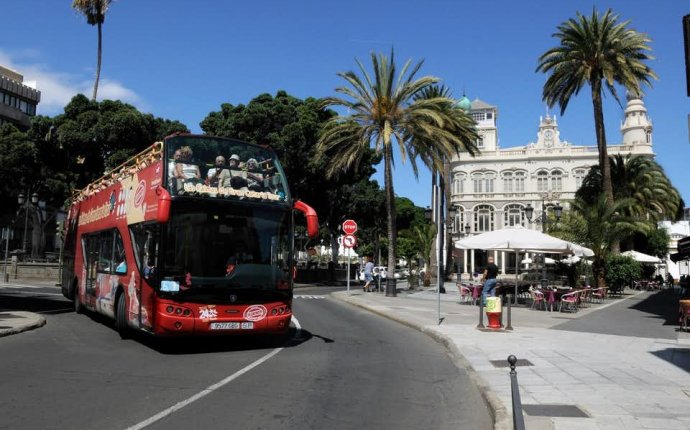 Sightseeing Gran Canaria

Shopping
Gran Canaria is great for shopping, it's much cheaper than mainland Europe and has the same selection of shops you would find in any city – like Zara and H&M. Las Palmas is the place to go, especially Il Corte Inglés, a large department store which offers a 10% discount to all tourists. Head down south to swanky Meloneres to find high-end boutiques, and afterwards drink a cocktail or two on the beach.
Sightseeing
Get stuck into the history and culture of Gran Canaria as you see the sights. Learn about traditional agriculture at Museo de la Zafra or see fascinating historical relics at the Museo Canario. Enjoy an interactive experience at Museo Elder de la Ciencia y la Tecnologia, whose motto is 'forbidden not to touch'. And don't miss the tropical gardens of the Parque Botánico de Maspalomas.
Food
Discover cuisine to satisfy all taste buds in Gran Canaria. From the affordable international cuisine of Playa del Ingles to the authentic tapas bars of San Fernando. Dine on freshly caught seafood in Agaete or sample Papas Arrugadas, a Canarian delicacy. The island's tropical climate means that delicious, exotic fruit is grown locally and is readily available.
Nightlife
Dance the night away in Playa del Ingles, where the lively nightlife attracts the party crowd. Embrace a more upmarket vibe in Maspalomas as you enjoy a leisurely meal and cocktails, or absorb the Canarian flavour of Las Palmas. If you're feeling lucky pay a visit to the casino at either Hotel Santa Catalina or Hotel Melia Tamarindos.
Beaches
Maspalomas is perhaps Gran Canarias's most popular beach, especially in the summer months. But the volcanic sands of Playa de San Agustin offer a more peaceful atmosphere. Playa del Ingles is a hive of activity with its lively water sports and energetic vibe, but to get the most sunshine on the island visit Puerto Rico Beach.
Hiking
Gran Canaria has a lot of Senderos (trails) criss-crossing its beautifully diverse landscape. One hour you could be trekking through tree-lined pathways and the next scaling a volcanic bluff. See the stunning Dunas de Maspalomas or head inland to the Parque Natural de Pilancones, whose landscape changes from cactus-filled desert to pine forests.


Source: www.britishairways.com