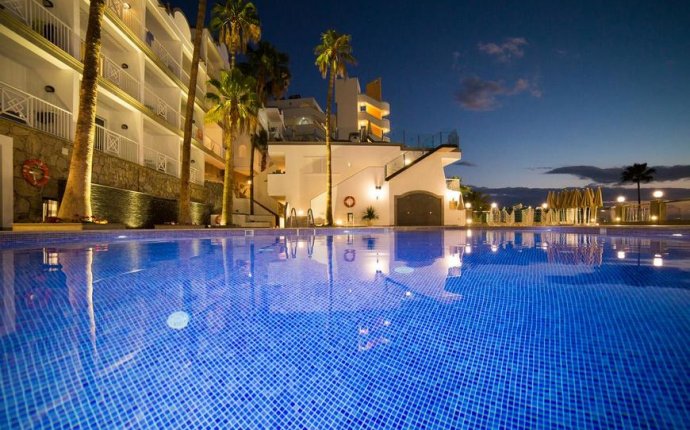 Holiday Accommodation Gran Canaria
Gran Canaria is the second most populated island of the Spanish archipelago, the Canary Islands. The year round warm weather is a major attraction where tourists come to seek sun and relaxation. When you visit Gran Canaria, take some time to explore the whole island if you can. You will be blown away by the beauty and the variety of landscapes here including long beaches, white sand dunes, green ravines and picturesque villages. In fact, one third of the entire island is under protection as a Biosphere Reserve by UNESCO. If you are after beautiful beaches and water activities, head towards the South of Gran Canaria where you will find plenty of apartment options. If you are looking for outdoor activities, you may like to head to the West of the island which is more mountainous and rocky, perfect for mountain biking and hiking. It is the South of the island that attracts most tourists due to the sunnier weather. If heading South, the beaches will astound you however another wonderful attraction is Palmitos Park which is a wonderful botanical garden and bird park where you can see bird shows or simply wander through the park taking in the spectacular views. The capital city, Las Palmas de Gran Canaria, even has a beach called Las Canteras Beach, which is right in the center of the city and is particularly popular with tourists. Also very popular with tourists is the Carnival which takes place in Las Palmas de Gran Canaria each year where locals and visitors enjoy music, sun, food and dancing. If you like the Canary Islands you may feel like checking out some other Spanish Islands. We have wonderful vacation rentals on Mallorca Island including some affordable apartments in Palma.
When you use Wimdu to find accommodation you are giving yourself access to the best apartment and vacation rentals on offer. All located on our website where you can conveniently search apartment and vacation rentals and narrow your search down by such things as room type, room amenities and price. This is why we believe we have the perfect apartment or vacation rental to suit any taste or budget. Another wonderful feature of our apartment and vacation rentals is that they are privately owned by locals who have a wealth of knowledge about the area. So if it is your first time to Gran Canaria or if you are returning and what to try something new, our friendly local apartment and vacation rentals hosts will be able to steer you in the right direction!When considering Gran Canaria you may even like to explore some other locations in Spain. We have vacation rentals in Madrid, apartments in Barcelona and vacation rentals in Seville to suit any budget and taste. We also have some great properties in nearby Portugal so why not check out apartments in Lisbon as well!
Source: www.wimdu.com