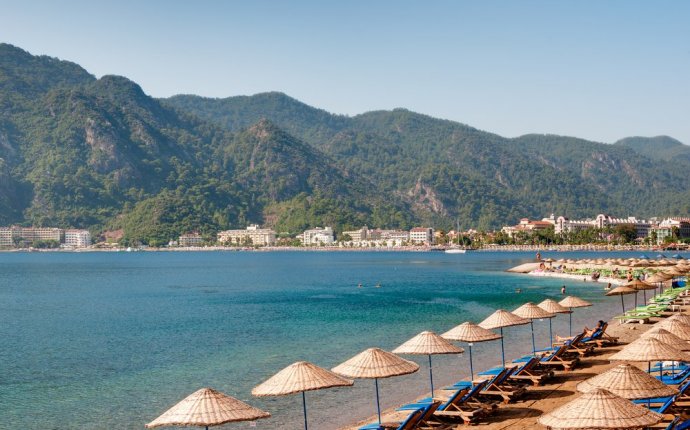 14 day Gran Canaria Weather
PUERTO RICO DE GRAN CANARIA WEATHER
The Brits have long had an affair with the Canary Islands, and it's no wonder why. It has yearlong sunny weather, thanks to the fact the islands are only 62 miles away from the African coastline.
With each of the islands only a four hour flight from the UK, it means the sunshine is a lot closer than you think! We found out that 1 in 3 visitors to the islands last year flew in from the UK, with over 5 million Brits visiting Tenerife alone, which equates to over five times the island's population!
The question is, which one of the islands are you going to visit next?
To help you make a decision, we've gathered some info on each of the most visited islands and the some of the top hotels recommended by our own customers in Gran Canaria, Tenerife, Lanzarote and Fuerteventura.
Gran Canaria
With 60 kilometres of golden beaches, incredible landscapes, and a city full of fun things to do, Gran Canaria is a fantastic holiday destination for families and couples alike. For families it offers a range of special things to do with the kids, from sailing to whale watching. For couples, it's a great place to relax as it offers a wide range of spas and wellness centres, and beautiful beaches.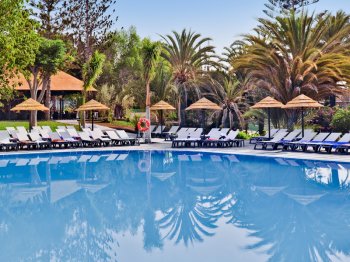 If you can't decide on which area to stay in, Playa Del Ingles is the place to be as it is Gran Canaria's most famous resort, offering sand by day and a load of pubs and clubs by night.
Our top pick: the Barceló Margaritas, located near Playa del Ingles, boasts 4 swimming pools and is perfect for families and couples looking for a complete holiday hotel with great entertainment, day and night.
Tenerife
Tenerife is the largest island of the Canaries, and the most visited of them all, which is not surprising since it has the most incredible rocky landscapes and amazing beaches. If you're into nature, a visit to the national park of Mount Teide is a must! Here you'll be able to view all of the volcanic landscape, and visit the highest point in Spain with breathtaking views.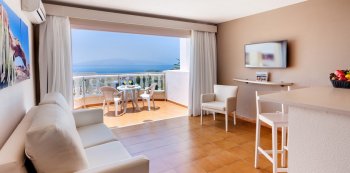 The island is a great family destination for parents with young children who want guaranteed sunshine, fun and relaxation. Tenerife is packed with family fun, as it hosts one of the world's best water parks, the Siam Park, and animal parks such as the Jungle Park, and Loro Parque, which are both world famous for their amazing wildlife adventures.
Our top pick: Located next to Playa de la Arena beach, Barceló Varadero is an ideal hotel for families. Not only does it offers family apartments with gorgeous sea views from a private balcony, the hotel offers a"Mini-Club" where entertainment is specifically tailored for children whilst parents can have a few hours off at the hotel's amazing wellness and fitness centre.
Lanzarote
The oldest island of the Canaries, Lanzarote is a place to go to disconnect from the world, recharge your energy levels and lose yourself exploring volcanoes and immaculate beaches. The island has plenty of lovely white and golden sandy beaches, but a visit to the black sandy beach of Playa Quemada to see the black, soft, silky sand is a must!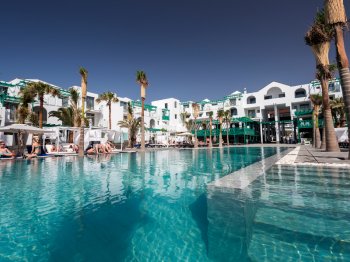 If you're looking for something different to do, you can cook steaks on the rocks in the Timanfaya National Park, which is Lanzarote's most popular attraction. You'll find over 100 volcanoes and lava fields at the park, and the heat of the volcano is hot enough for cooking fish and steaks for its visitors.
Our top pick: Barceló Teguise Beach is an adults-only hotel that boasts rooms equipped with hydro massage tubs and minimalist furnishings which compliment the incredible sea views. The Barcelo Teguise Beach is perfect for couples seeking for a place to unwind. The hotel features an infinity pool with panoramic views of the Bay of Teguise to enjoy during the day and live concerts during the evening.
Fuerteventura
Fuerteventura is all about beaches…150 of them! It is the second largest island of the Canaries, but you can discover it all by hiring a car and driving from the northern tip to the southern in just under 3 hours.
The most southern resort, Jandia, is a great place to relax and explore as not many tourists attempt to drive and stay further south. The beaches here are quieter, perfect for surfing, and a great spot for sun-seekers looking a laid-back beach vibe.
Our top pick: The Barceló Jandia Mar hotel is located in the most beautiful beaches in Fuerteventura with over 12 kilometres of white sand and crystal-clear waters. It's family friendly but also offers live music, shows and a clubbing over night.
We hope we have been able to give you an insight into what each of the islands have to offer, and you can now decide which of the Canary Islands is right for you. Book now and make the most of the great weather the Canaries has to offer all year around!
Source: www.travelrepublic.co.uk