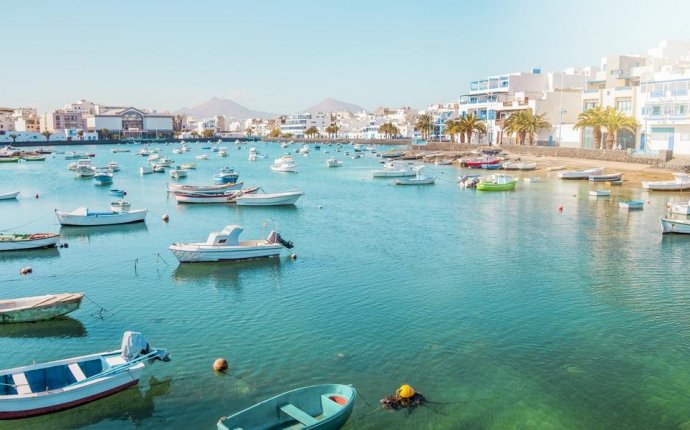 Holidays to Gran Canaria From Belfast
Jet2, Thomas Cook Airlines and Thomson Airways (operated by Sunwing Airlines) all fly direct to Gran Canaria from Belfast International Airport. There are currently no flights to Gran Canaria from George Best Belfast City Airport.
Terminal Information – Departing
Belfast International Airport only has one terminal. It has all of the usual shops including WH Smith, Aelia Duty Free and Superdrug. There's also a Discover Belfast souvenir shop and a Traveller holiday fashion shop. Because the Canary Islands are considered to be outside the European Union, you can enjoy duty free shopping at the airport.
If you're hungry you can enjoy a quick bite at Burger King or Starbucks, or settle in for a larger meal at The Strangford Grill or Fed and Watered. There's also a Cafe Ritazza coffee shop and a traditional Irish pub (The Lagan Bar). All passengers can pay to access The Causeway Lounge: the online price is £20*. Inside you can enjoy complimentary food, drink, newspapers and Wi-Fi internet.
Terminal Information – Arriving
Las Palmas Airport only has one terminal, and is the main airport serving Gran Canaria. You can reach your hotel in Gran Canaria using public transport, taxi and other private transfer services. Car hire at Las Palmas Airport is another popular option. There are eight public buses which run between the airport and the island's biggest tourist resorts. You can find timetables and information online or at the tourist information desk inside the terminal.
Practical Information
You need a valid passport to fly from Northern Ireland to Spain. We recommend arriving at the airport no later than 90 minutes before scheduled departure. Give yourself extra time if you're planning to bring hold luggage or if you're travelling during the school summer holidays.
What to expect in Gran Canaria
Gran Canaria is in the same time zone as the UK, so there's no need to change the clock on your smartphone. The currency is the Euro (€) even although the Canary Islands are technically outside the European Union. The climate in Gran Canaria is much warmer than Belfast, and it's hot and sunny all year round. You can expect temperatures around 18°C from December to March, making it an ideal option for a winter break. Prices in Gran Canaria are very pocket friendly. You can enjoy a three-course dinner for two for about £23*, a pint of beer for £1.15* and a 5km (around three mile) taxi journey will set you back roughly £3.75*.
Source: www.skyscanner.net