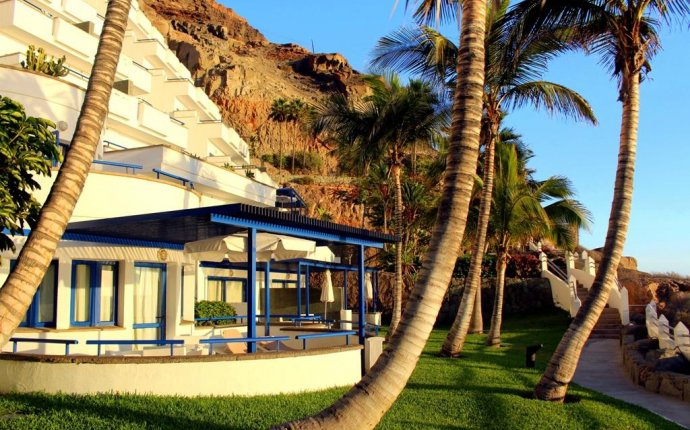 Sweet Princess Hotel Gran Canaria
December to March remains warm with mildly cool nights. The average high temperature drops to around 21°C for most of the season, creeping up to 23°C in March. Night time lows fall to 15°C in December, 14°C in January and February, getting back up to 15°C by March. This means temperatures are never as chilly as elsewhere across Europe. In fact, daytime temperatures in the low 20s will be preferable to the summer highs for many and the cool nights can come as a relief. Therefore, winter is a very popular season with travellers visiting the Canary Islands to escape colder and damper weather.
Rainfall does increase in this season but downpours are only expected on around two to four days in each month and they do not tend to last for very long. These brief bursts of rain leave plenty of time for sunshine and most days see at least seven hours of it. The sea temperature drops to its coolest between February and March, but at 18°C, it's still just warm enough for swimming.
Northern Region
The north of Lanzarote – from La Santa to Charco del Palo – is the greenest part of the island which experiences the most rainfall and the coolest temperatures. However, don't let this put you off visiting – the north of Lanzarote is still significantly drier and warmer than many other European holiday destinations. Although there are no major tourist resorts in this part of the island, there are several villages definitely worth visiting during your trip.
Charco del Palo is a naturist resort established in 1970, located on the north eastern coast of the island. Nudity is permitted throughout the whole resort, with the exception of a supermarket and some restaurants which require clothing to be worn inside. You won't find any major hotel chains here – most of the apartments are privately owned and rented out to holidaymakers by their owners when they're not on the island.
Source: www.holiday-weather.com