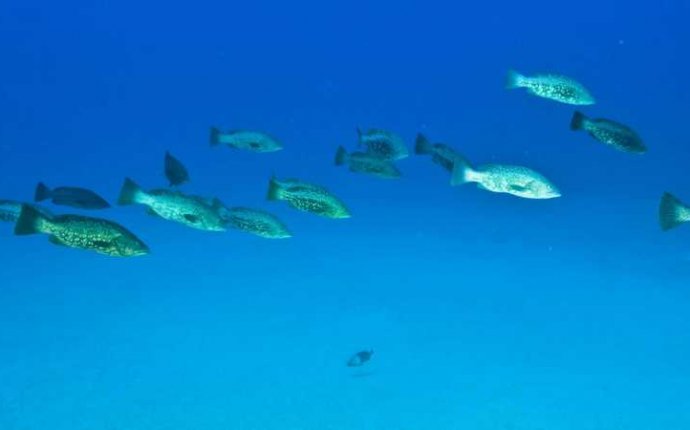 Diving Puerto Rico Gran Canaria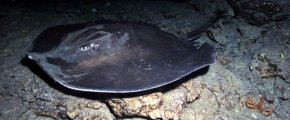 Sharks and Rays
Colourful reef life
Secretive Seahorse
Caves and reefs
Big Shoals
Get your PADI
Macro critters
We frequently get asked about the diving or snorkelling in the sea next to Puerto Rico or the adjoining resorts of Arguineguin, Patalavaca, Anfi del Mar, Amadores and Taurito in Gran Canaria, and whether we collect customers from these resorts. The answer is YES, of course we can collect you from these resorts to bring you to the Marine Reserve at El Cabrón to experience one of the richest marine ecosystems in the Canaries. There are also three or four dives on the West Coast of Gran Canaria which are worth doing, and by using our West Coast partner we can offer excursions to these dive sites as well.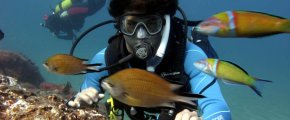 Puerto Rico is best known for the beaches and it's high temperatures - It is invariably the hottest place on the Island and so a popular destination for sun worshipers. Many tour operators offer special deals all year round to fill the hotels which line the sides of the small valley and keep a lively family atmosphere going in the main commercial centre every evening.
In terms of diving, the local diving guidebook "Descubre Gran Canaria Bajo el Mar"(Discover Gran Canaria under the sea) recommends three main dive sites which can usually be combined into a couple of days of diving on the West Coast; Pasito Blanco Real and Artificial Reefs, and the Mogan Wrecks. All of these are offshore dives which require a boat transfer to reach them.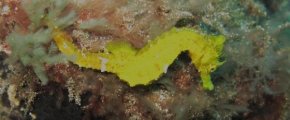 These three dives usually have plenty of marine life, although rarely the huge variety of species that you can encounter in the Marine Reserve at Arinaga, or at Sardina in the North of the Island.
| | |
| --- | --- |
| Artificial Reef | Cermona II - Mogan |
But If you want to do several days of good diving there is no need to worry. It only takes just over thirty minutes to get to the marine reserve at El Cabrón near Arinaga on the East Coast. This is recommended by all the locals as the best place to dive in Gran Canaria. The local diving guidebook (Discover Gran Canaria under the sea) says "Without doubt, one of the best diving spots in Gran Canaria". There is plenty of diving, there is one of the best mixes of marine life on the island, and you can dive over ten different routes in the reserve. The area was featured in the January 2008 edition of 'BSAC Dive' magazine. If you are staying in Puerto Rico or on the west coast then the place to do some great diving is in the Marine Reserve at Arinaga.
The El Cabrón area is famous because the volcanic reef has arches, caves, cliffs and with these varied habitats it is a marine-life hotspot where you can see almost the whole catalog of marine species from tiny seahorses to angel sharks and butterfly rays. The main advantages of diving in the El Cabrón Marine Reserve are:-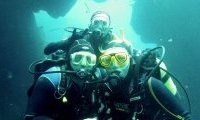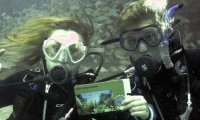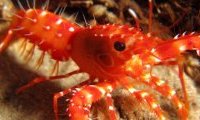 Source: www.davyjonesdiving.com