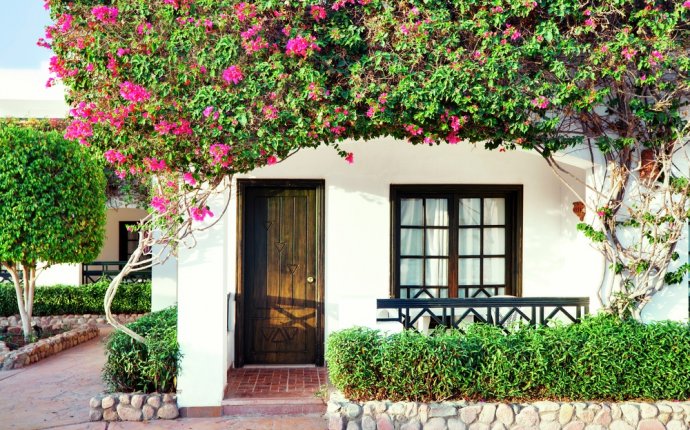 Cities in Gran Canaria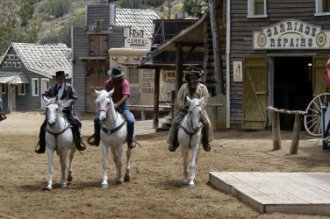 Transport yourself, in Sioux City Gran Canaria, to the Wild West and feel like a cowboy in an unforgettable adventure in a real Western city.
Have fun with our shows where we recreate, with lots of humour, histories of the old Wild West. Walking the cattle through the village, bank assaults, duels, fights, dancing, throwing axes and knives, as well as other entertainment will make you live an unforgettable experience.
In Sioux City Saloon you can furthermore eat at inexpensive prices, whilst enjoying some of our stage shows.
Don´t miss out on the new reptile, amphibian and spider exhibition, some of them unique in Europe. This interesting and enriching demonstration, of high zoological interest, is also the largest exhibition of poisonous reptiles in Spain.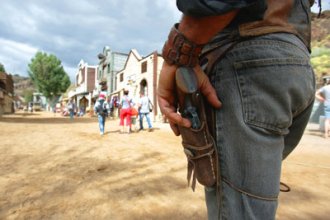 Enjoy a lovely day in Sioux City with your partner, family or friends.
Take some shots with your camera to memorialize this special event.
Some advice for clothing in Sioux City:
Comfortable, closed shoes (sport shoes)
Comfortable seasonable outfits
Sun protection cream
Sunglasses

CHILDREN
Our little ones easily slip into the role of the old Western times. Who doesn´t remember playing Wild West games as a child? Well, be a child again and play with your kids.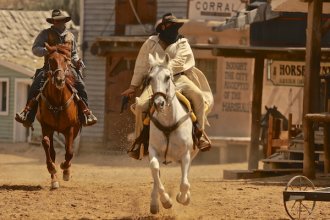 Put on your hat, your cowboy boots, and your handkerchief as the cattle are guided through town by cowboys. Don´t miss out on the bank assault: outlaws are coming into town. And, why not paint your face in vivid colours like the old Sioux used to do?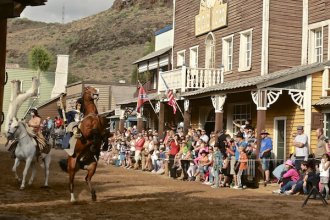 Visit the horses, donkeys and dwarf goats. Say hello to Cristiano Ronaldo, the only albino crocodile of Europe! Be stunned watching the snakes and spiders, common in the American West.
Take a horse ride next to the Sheriff putting order in town.
"Shoot" your camera and take snapshots of these special and memorable moments.

SHOWS
11:00 am Mexican Horse Exhibition
11:20 am Cowboy lasso techniques.
11:30 am The horse whisperer. Natural horse training.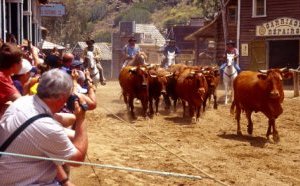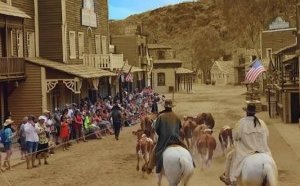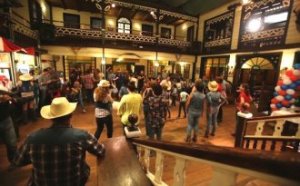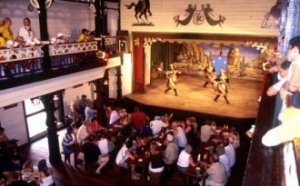 Source: www.okgrancanaria.com