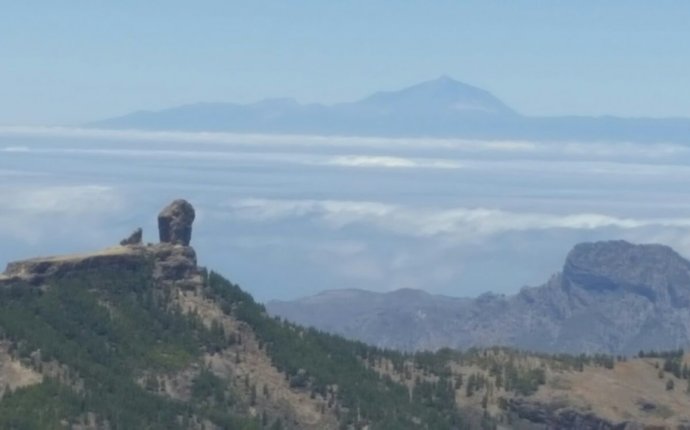 Direct flights to Gran Canaria
Gran Canaria is endlessly popular with tourists for a variety of reasons. The third largest island in the Canaries, this bright and bustling holiday destination boasts a hot and sunny climate, an excellent variety of shops and restaurants, and some world-class beaches – not to mention a fantastic nightlife. It's also home to historic sites such as the Maspalomas Lighthouse and the famous Colon House Museum, which documents the life and travels of Christopher Columbus. And above all, you can fly direct to the island throughout the year.
Fly to Gran Canaria's International Airport (LPA)
There is only one commercial airport on Gran Canaria, known as Las Palmas Airport (LPA) or simply Gran Canaria Airport. It is located on the eastern coast of the island and is a short drive from both the city of Telde and the island's capital city of Las Palmas de Gran Canaria. The airport is notable for being a key transport hub for passengers flying to the western coast of Africa, and serves many African destinations such as Marrakech and Casablanca. It also operates year-round flights to multiple major European cities.
Booking Your Flight to Gran Canaria
You will find many different options available when it comes to flying into Gran Canaria. If you are have a flexible budget, and you prioritise ease and convenience, then flying direct is your best option. Some business class and premium economy options are available with airlines such as Air Europa and British Airways. However, you may find it simpler to book direct flights if you travel in economy class. Meanwhile, if sticking to your budget is a top priority, you can use the Expedia booking tool to find flights with low-cost airlines such as Vueling, easyJet and Ryanair.
Getting Around Gran Canaria
Upon arrival into Gran Canaria Airport, you'll find a variety of options for travelling on to your chosen destination. There are several car rental agencies at the airport where you can hire your own vehicle. However, if you are planning on staying in one area of the island for the duration of your stay, you may be better served taking a taxi, airport transfer or bus to your destination. The city of Telde is 15 minutes away by car or taxi. The capital of Las Palmas can be easily accessed from the airport by public bus – this method of transportation is also useful if you want to travel around the island without a car.
See Activities and Attractions on Gran Canaria
There are many things to see and do on Gran Canaria, but a lot of tourists choose to start their trip in Las Palmas. There, you'll find popular attractions such as Canteras Beach and the Cathedral of Santa Ana. For travellers wanting to get away from the hustle and bustle, there are plenty of coastal villages and hillside towns to explore. The pretty village of Tejeda is a particular highlight, notable for being situated on the edge of a picturesque volcanic caldera. You also won't want to miss a trip to Nublo Rock, a unique geological formation located in the centre of the island.
Source: www.expedia.co.uk