Gran Canaria Temperature January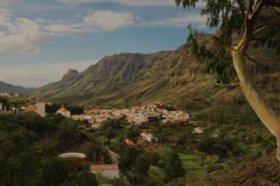 What's the weather like in Gran Canaria in January?
Gran Canaria enjoys a lovely year-round climate thanks to its location just 150km off the west coast of North Africa. As one of the 'Islands of Eternal Spring', you'll get lots of sun and hardly any rain in Gran Canaria during January, even though it's winter.
Microclimates
Gran Canaria's high mountains shelter the south from north easterly winds, meaning it's warmer and drier than the north. You'll get less rain on the coast because the mountains attract rain, while things are cooler in the mountains. The Sahara Desert's nearby, which can send over hot winds and the occasional dust storm, although breezes and the Canary Current stop temperatures from being too extreme. January's one of the wettest months of the year, but there's still not much rain.
Averages
Gran Canaria's nice and warm in January, with an average high temperature of 21ºC, although you'll want to bring some warmer clothes for the evenings as it can get a bit cool. The expected sea temperature's 19ºC, while humidity's low. Typical rainfall's just 25mm over three rainy days, and you can expect 11 hours of daylight with seven hours of sunshine each day. UV levels will be moderate, while sunset's around 6.30pm for most of January.
Source: www.thomascook.com