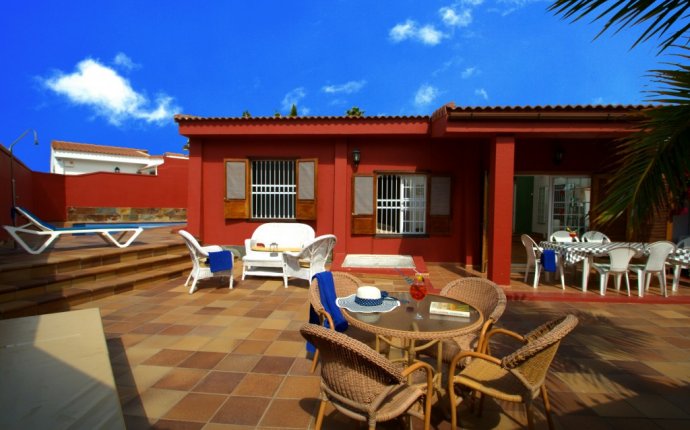 Gran Canaria villas
Travel information for your holiday on Gran Canaria
The year-round ideal climate with sunny days and mild nights is just one reason why every year thousands of families, adventurers, sun worshipers, nature lovers and cultural enthusiasts decide for a holiday on Gran Canaria. The island is the third largest of the Canary Islands after Tenerife and Fuerteventura and the second most densely populated, with about 840, 000 inhabitants.
Las Palmas de Gran Canaria in the north of the island is the administrative seat of the eastern Canary Islands Fuerteventura, Lanzarote and Gran Canaria and is also the largest city of the archipelago. Almost 50 percent of the population of Gran Canaria live here. The most important port of the island is also found in Las Palmas: the Puerto de la Luz is not only the main hub for goods, but also the docking station for cruise ships.
Nature and landscape Gran Canaria
Due to its varied nature and climatic diversity with 14 microclimazones, Gran Canaria also bears the name of the miniature continent. No matter where you spend your Gran Canaria holiday, the countryside will change after half an hour's drive. While the golden dunes of Maspalomas stretch for miles in the south, lush green mountainous regions with pine forests and picturesque, small villages lure in the center. Over a third of the island's total area is declared a UNESCO Biosphere Reserve and there are 33 nature reserves of various categories.
Gran Canaria is home to 236 kilometers of coastline, stretching 60 kilometers of beautiful sandy beaches, making the island one of the most popular destinations for beach holidays all over Europe. In the south you will find the world-famous dunes of Maspalomas. There are numerous souvenir shops, restaurants and bars on the lively promenade. The old lighthouse Faro de Maspalomas of 1890 has already welcomed the first tourists here and still throws its long shadow at the southernmost point of Europe.
Gran Canaria Weather & Climate
A piece of earth that was seemingly kissed forever by the sunshine. The nickname of the 'islands of eternal spring' is not a coincidence in the Canaries. Its ideal geographical location as well as the influence of the trade winds from the North East and the Gulf Stream have created a climate on Gran Canaria that makes the island a popular destination for beach holidays all year round.
The average daily temperature is 26 ° C in summer and mild 22 ° C in winter. The average annual rainfall on the island is 230 millimeters, with the time between April and August almost free of rain. The July triumphs under the summer months with over 300 hours of sunshine.
Any question? Special wishes? We are here for you!
The city of Las Palmas with sea views

Modern marina in Anfi del Mar

Maspalomas dunes in southern Gran Canaria
Source: www.lascasascanarias.com