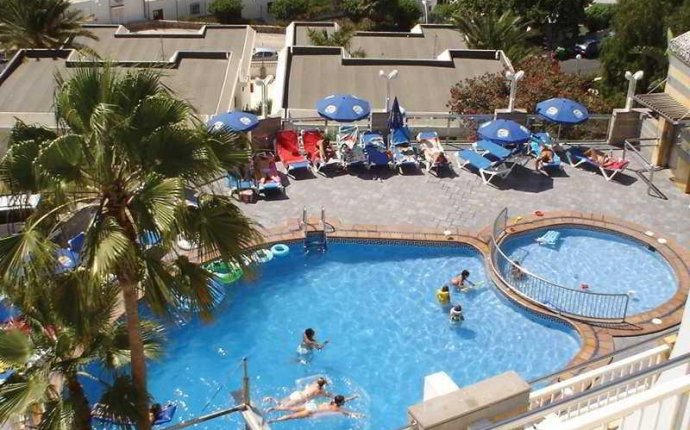 Holiday Apartments in Gran Canaria
One of the only places in Europe to experience year round sunshine and warm temperatures, Gran Canaria is a popular holiday destination with many. The reasons why are obvious; sun, sea and sand. However, staying in one of HouseTrip's many holiday apartments in Gran Canaria doesn't have to be just a beach break, it can also be an opportunity to explore this richly historical and cultural Spanish island. Located 100km from the west coast of mainland Africa, Gran Canaria is a melting pot of both European and African cultures.
Holiday in Gran Canaria
You can find holiday villas in Gran Canaria all over the island like in the city heights of Las Palmas, close to one of the many beaches or tucked away in the mountains. The island's capital, Las Palmas de Gran Canaria is a surprisingly large city for such a small island and is a historically important port, which remains the case today. The history of Las Palmas can be explored in the Vegueta, a 17th century enclave and in the impressive Cathedral de Santa Ana. Away from the city and inland Gran Canaria is a mountainous region covered in mysteriously dark terrain and arid ancient pine forests. The terrain is a nod to the fact that Gran Canaria is a volcanic island and the area surrounding Mount Teide, one of the tallest volcanos in world, is preserved and treasured as a national park. The dramatic landscape makes for a number of great hikes and cross country cycles and it is also home to a number of camels at Camel Safari Park La Baranda. Maspalomas is a popular seafront resort offering lively beaches with a wealth of water sports and activities to try. In the evening the town comes to life with restaurants cooking up almost any imaginable international dish. However, to treat your taste buds to the real Canarian experience make sure you try locally sourced chorizo and papas arrugadas – which literally means wrinkled potatoes – followed by the deliciously simple local dish of honey and goats cheese.
Renting holiday accommodation in Gran Canaria
Renting short-term accommodation in Gran Canaria is one of the most affordable and flexible ways to enjoy the island. With the package holiday being overly popular in many of the island's hotels, by renting an apartment in Gran Canaria with HouseTrip you will be ensuring more freedom to explore your surroundings and taste the local food and of course soak up the ever-present sun!
Source: www.housetrip.com