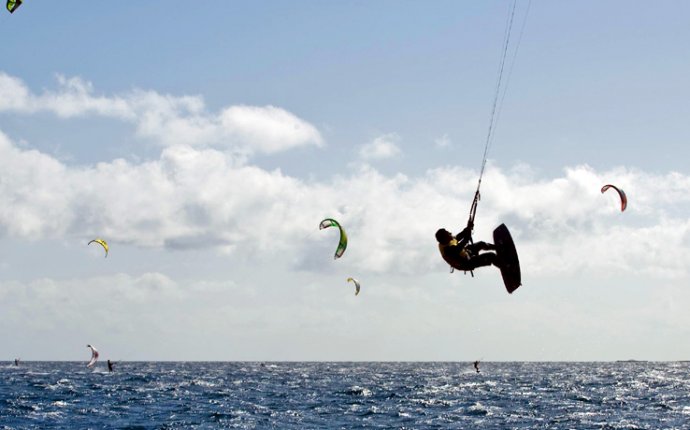 Kitesurfing Gran Canaria
Learn Kitesurfing Gran Canaria, the aquatic sport more fashionable in recent years, is much easier than it seems, you just need to be able to swim and be willing to learn. Gran Canaria is the perfect place to learn kitesurfing as the trade winds blow throughout the year and the average annual temperature is ideal for water sports.
In Siroco Kite School we know that our main role is to ensure the safety of our students, but our biggest challenge is to live an unforgettable experience learning Kitesurfing Gran Canaria and infect our passion for this sport.
We put at your disposal support boat for rescues and emergencies, experienced and highly qualified instructors (Race Champion Spain in 2011 and Tenerife 5th World Best Trick Tarifa 2007), radio controlled systems, the latest equipment from top brands and all our effort to meet your expectations.
We are the first on-line kitesurfing school in the world. So, apart from hiring your course online, you can start with the theoretical part from home. To do this, we have published several videos that will explain the procedure to follow in class and the necessary basic theory for this sport. This way, you will see them whenever you want and as many times you need to go to class better prepared and avoid long boring lectures when you are dying is to start with practice.
KITESURFING GRAN CANARIA COURSES WITH BOAT SUPPORT
Siroco Kite School is the only school in Gran Canaria Kite recognized by the that uses support boat for rescues and emergencies. Without it, the course would not be legal and no insurance will cover you in case of accident.
In addition to ensuring your safety, you will learn 7 times faster than a kite course without support boat in which you spend more time walking along the beach than trying to navigate.
Source: sirocokitesurfschool.com