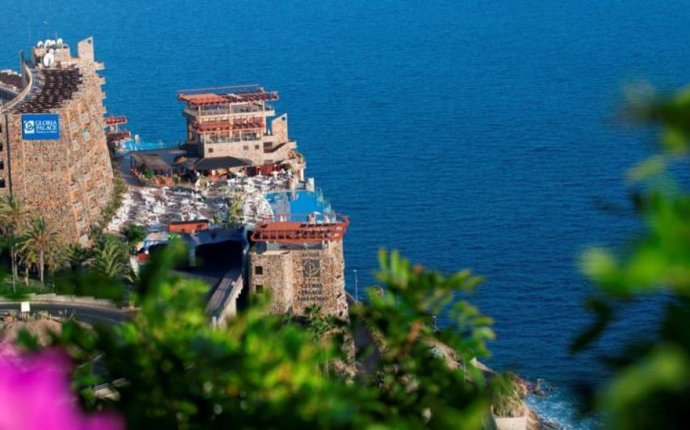 Liverpool to Gran Canaria
If you're looking to escape the dreary English weather, Gran Canaria is the perfect place for you. From beautiful beaches, stunning resorts and a laid back atmosphere, Gran Canaria is an ideal holiday destination which is easily reached from Liverpool John Lennon Airport. Offering regular flights at convenient time, Ryanair will have you on a Gran Canaria beach before you know it – book your trip today!
Why you should go
Known for year-round sunshine, the Canary Islands has plenty to offer those who are coming to visit. Whether you're looking to lounge around topping up your vitamin D, surf your heart out on wild waves or take a jet ski out for an adrenaline fuelled afternoon, Gran Canaria has it all and more.
The main beach resorts in Gran Canaria are Maspalomas and Playa el Inglés, where you can find over 2.5km of golden sand to relax on. They're popular tourist spots for a reason; with an array of delicious beach bars and restaurants at your disposal, it's the perfect destination to keep the party going all day long.
Gran Canaria is also a hot spot for golf lovers; featuring a wide range of internationally renowned golf courses perfect for enjoying 18 holes in the sun. Why not perfect your swing in style at some of the most popular resorts including Real Club de Golf de Las Palmas, Las Palmeras Golf Pitch & Putt and El Cortijo Club de Campo?
The great thing about Gran Canaria is that it's not just all about the beaches and bars – history buffs will also have plenty to do in this destination! Visit the Museum and Archaeological Reserve to discover the ancient history of this enchanting island. Nature lovers should find time to visit Bandama in Las Palmas de Gran Canaria, as well as Caldera de Bandama – a blowout crater covered in beautiful scenery.
When you should go
No matter the time of year you visit Gran Canaria, we're sure you won't be disappointed with the weather. One of the many reasons Gran Canaria is so popular is due to its guaranteed sunshine, with many visitors often travelling for winter sun during December to February. Temperatures in the summer months can reach highs 30ºC of and it's a sought-after location for families during summer holidays.
Where you should stay
If you have beaches on the brain, we would definitely recommend you stay in the Maspalomas area, where you mix a peaceful holiday with a wild night out in the lively area of Playa del Inglés. For a mix of city and beach break Las Palmas is a great location to stay, but for complete relaxation, go for San Agustín. Alternatively, for those looking for the complete local experience, visit Arguineguín.
Don't miss!
Here's some highlights that you shouldn't miss out on when you visit Gran Canaria:
Dunas de Maspalomas – channelling the Sahara desert, the exotic sand dunes of Maspalomas located on the South coast of the island will offer hours of fun for all ages
Roque Nublo – get your walking shoes on and take the hike from El Garañón, runs through to the border of the Caldera de Tejeda, in order to reach the majestic volcanic rock of Roque Nublo
Vegueta – take a walk through Gran Canaria's hidden past and visit the historic city centre of Vegueta. The cobbled streets will take you back around 500 years to a place once visited by Colombus!
Time Zone
Currency
Flight Time
Carriers
Airport Code
GMT
EUR
4hr 30
Ryanair
Source: www.liverpoolairport.com