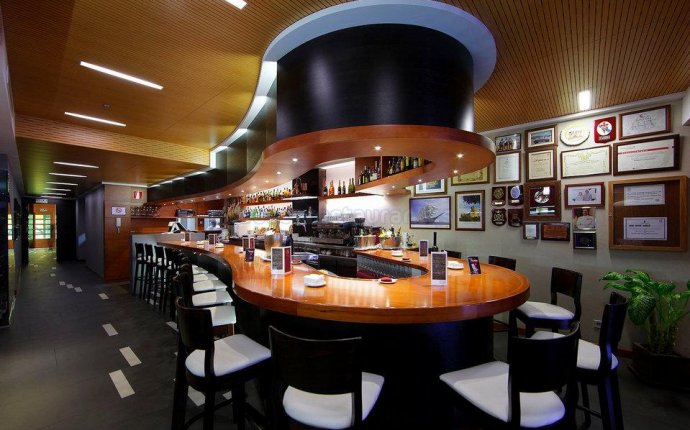 Top Restaurants Gran Canaria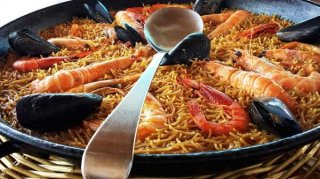 Walk right the way along the seafront at Playa de las Canteras to reach this fish-focused restaurant perched above the water. All manner of shellfish are on offer, from langoustines to mussels, as well as numerous varieties of locally caught fresh fish of the day priced by weight. Spoilt for choice? We recommend the cherne fillet (€13.80) or fideua (a paella-style dish made with noodles, €29 for two), both house specialties. For more Spanish specialties, check out .
The secret to this restaurant's tasty dishes is the market just across the road – no dining room in Las Palmas has ingredients fresher. The menu is vast but we recommend sticking to what's local. The seafood soup is particularly tasty and the arroz con leche (rice pudding) is worth saving space for. A great place for people watching, too.
3. Dulcereria Nublo, Tejeda
Ok, so it's not exactly a restaurant, but this cake shop is well worth seeking out for its delicious marzipan-based pastries. The small almond cakes coated in chocolate make a great snack, while the house specialty 'marzapan' is so moreish you might find yourself devouring the whole thing! Buy a jar of the bienmesabe (almond honey spread) and you can take home a taste of Tejeda too.
4. Tasca Jamon Jamon, Arucas
Authentic and oh so Spanish, this small tapas restaurant is all hanging jamons and cathedral views. You have to order the jamon iberico of course (€8 for a platter) but don't ignore the local cheeses and langoustines. There are also fantastic homemade croquettes (made with jamon, what else?) and generously sized papas arrugadas (Canarian baked potatoes).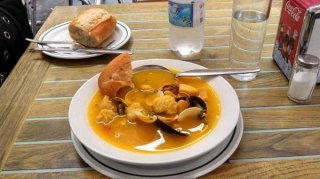 Ask the locals where to eat in Arucas and they'll point you here, to a place that could lay claim to being the friendliest restaurant on the island. Service is speedy and good with children, while the food is copious and consistently good quality. Try the steak (the cuts are laid out for diners to choose from) and the morcilla de arroz de Burgos (a black pudding) and wash it down with a bottle of red from the Spanish-heavy wine list.
6. La Terraza, Las Palmas
Thomas Leeb combines his heritage in Austria with the high quality produce of the Canaries to create a range of creative fusion dishes such as mango gazpacho with king prawns and red pepper sorbet, and suckling pig with ginger sauce. the restaurant is housed in turns 125 this year and a special anniversary tasting menu is available for just €37.45 per person.
Credit: ©chicadelatele / Flickr
7. Restaurante Las Nasas, Puerto de las Nieves
When selecting a restaurant, busy tables full of smiling diners is a sure sign of a good choice – and Las Nasas is perpetually the most packed fish restaurant along this seafront strip. Nab a table on the small open-air terrace (it's worth arriving early) and settle in for lunch – if conversation gets dull you can always play a game of 'spot the Fred Olsen ferry' as it arrives from Tenerife. A sizzling gambas al ajillo (garlic prawns) washed down with a cold white wine is the best choice here, simple and delicious. Main courses cost from €8 and although this is the priciest restaurant in the area it's also the best.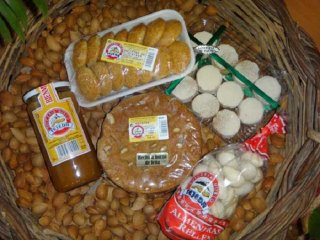 8., Playa del Ingles
Unassuming and tricky to find (take a taxi from the town centre) this cutting-edge restaurant represents the new wave of Canarian cuisine. Come late (around 10pm) to eat with in-the-know locals, and enjoy fresh local dishes such as grilled squid and rack of lamb. From Monday to Friday there's an excellent value menu del dia, which includes three courses, bread and a glass of Spanish or Canarian wine for just €12 per person.
9. Mundo, Playa del Ingles
Thoroughly modern, this stylish restaurant with its black and white tiling and cherry-red retro chairs stands out from the crowd. The menu is international with an Asian slant (think tuna steak, falafel and Thai noodles) and the freshness of the local ingredients shines through. A three-course lunch is served daily for just €10, which must surely be the best value meal in Playa del Ingles.
10. La Palmera Sur, Maspalomas
Maspalomas is guilty of being home to one too many tourist traps, so head out in a taxi to San Fernando and this creative little hotspot instead. There's plenty of local produce on the menu so why not start with homemade bread and almogrote (a cheese paste from La Gomera) before moving on to papas arrugadas and king prawns served with chestnut sauce? The meatballs filled with Roquefort cheese get rave reviews and Palma honey features heavily on the tempting dessert menu.
Looking for more tips for an amazing break to one of the beautiful Canary Islands? Check out these articles:
With explosive surf and sizzling volcanic sand beaches, Gran Canaria is one hot ticket.
Volcanoes, subtropical forests and epic adventures, 9 reasons why Tenerife is more than just one big holiday resort.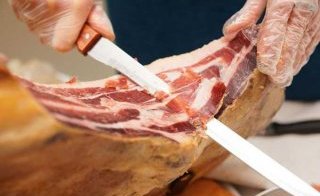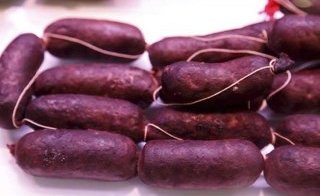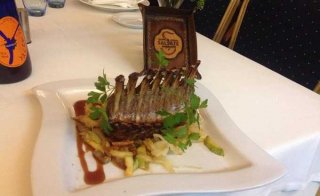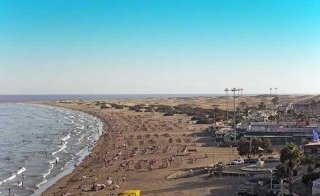 Source: www.skyscanner.net