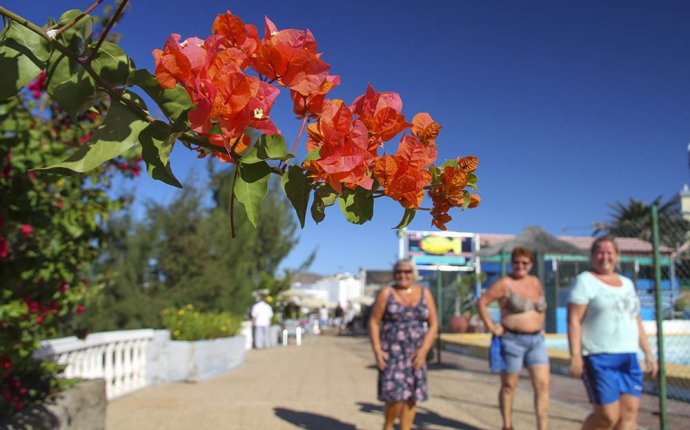 Average Weather in Gran Canaria
With a rich variety of microclimates, Gran Canaria is often described as a continent in miniature. Its position in the Atlantic Ocean ensures that this holiday hotspot enjoys spring-like temperatures all year round, with mild differences between the summer and winter months.
Summer temperatures average 26 ºC to 28 ºC (79 – 82 °F), and sometimes exceed 30 °C (86 °F). In winter, daytime temperatures can range from 16 ºC to 24 ºC (61 – 75 °F) with much cooler nights.
Gran Canaria is a mountainous island where the trade winds prevail all year. Rainfall is very rare in the summer months, falling at an average of 21 days per year, mostly over the winter period. Sometimes, you can see snow on the highest peaks while the coast is bathed in sunshine.
With 2, 805 hours of sunshine annually, this is one of the sunniest places in the world. It's so easy to book your dream holiday in Gran Canaria.
Source: www.spain-grancanaria.com