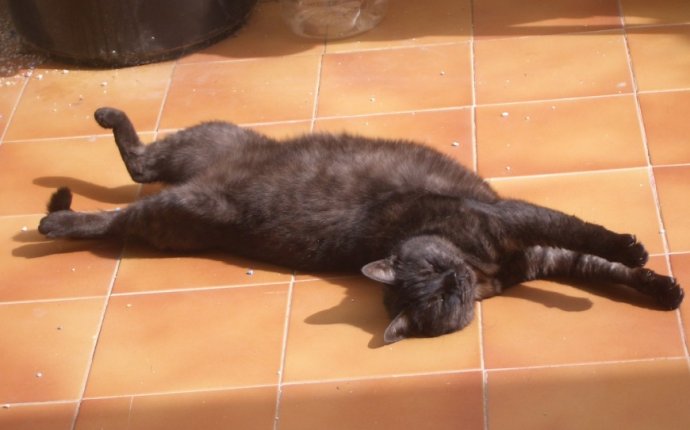 Weather in Gran Canaria in February
February is one of the best times of the year to visit Gran Canaria, Canary Islands for holidaymakers who love clear blue skies and sunshine, but aren't big fans of the bustling crowds and high temperatures that the summer months of July and August attract. During this month, the average temperature for the island is 18°C, created by average highs of 21°C during the hottest part of the day and average lows of 15°C during the coolest part of the night.
The highest temperature ever registered in Gran Canaria in February is 30.9°C, which was recorded on February 27th 2010 at the Gran Canaria Airport. At the other end of the scale, the lowest temperature ever recorded on the island at this time of year is 7.5°C, which was registered on February 5th 1954.
Even though February is classed as a winter month for Gran Canaria, the island is only subject to 24mm of precipitation which is divided across three wet days. Despite this being such a small amount of rainfall, it's still enough to make February the third wettest month of the year, on average, only narrowly being beaten by December and January.
Rain
Moderate rain is the most common type of rainfall you can expect to experience at this time of year, when it falls on 45% of days with precipitation. This is followed by drizzle (28%) and light rain (15%). The likelihood of rainfall occurring gradually drops as the month develops, starting off at 27% at the beginning of the month and dropping down to 24% by the end of the month. This makes the final week of February the best time to visit Gran Canaria if you want to keep the chances of your holiday being spoiled by rainfall down to an absolute minimum.
When it rains in Gran Canaria in winter, it's usually in the form of short, heavy rainstorms which rarely last more than 30 minutes. Shortly after the rain stops, the clouds clear and the sun starts shining once again. Although short rainstorms will hardly affect your holiday, they can sometimes cause flash flooding because the drains throughout the island are often blocked by the sand and dust brought over from regular calimas. However, clear sun shine for a few hours is usually enough to dry up any remaining flood water.
The highest monthly rainfall ever recorded in Gran Canaria in February is 182.9mm, which was registered at Gran Canaria Airport across February 1954. However, the maximum amount of rainfall ever recorded in a single February day on the island is 83.3mm, which was registered on February 11th 1971. Moreover, the highest number of wet days Gran Canaria has ever seen in February is 16, which occurred during February 2005.
Humidity
Even though Gran Canaria enjoys a sub-tropical climate, the island is very rarely humid. This means that whenever temperatures are high, they never feel stifling and uncomfortable like you can often get it more exotic holiday destinations. The relative humidity for the island at this time of year ranges between 52% (mildly humid) and 85% (very humid), rarely dropping below 36% (comfortable) or reaching as high as 100% (very humid). The air is driest around February 1st, when the relative humidity falls below 61% (mildly humid) three days out of four, whilst it's at its most humid around February 16th, when it rises above 78% (humid) three days out of four.
Sunshine Hours
With an average of seven daily hours of sunshine in February, you'll always get plenty of chances to work on your tan during your holiday in Gran Canaria at this time of year – even if it does rain. The median cloud coverage at this time of year is 48% (partly cloudy) which hardly varies at all, only dropping from 49% at the start of the month down to 46% by the end. On an average day, the sky is clear/mostly clear 41% of the time, partly cloudy 31% of the time and mostly cloudy/overcast 22% of the time.
With so much sunshine and such little cloud coverage, February is a great time to hit the beach in Gran Canaria. At this time of year, the average sea temperature for the waters around the island is 19°C. Anything above 18°C is generally considered to be warm enough for swimming in by most, so expect to see loads of locals and tourists sunbathing on the beaches and swimming in the sea at this time of year.
Wind
Over the course of a typical February in Gran Canaria, wind speeds range between 2 m/s (light breeze) and 10 m/s (fresh breeze), rarely rising above 13 m/s (strong breeze). The highest average wind speed of 6 m/s (moderate breeze) happens around February 29th, when the average daily maximum wind speed is 10 m/s (fresh breeze). The lowest average wind speed of 5 m/s (gentle breeze) happens around February 1st, when the average daily maximum wind speed is 9 m/s (fresh breeze). The strongest gust of wind ever registered in Gran Canaria in February is 30.8 m/s, which was recorded at Gran Canaria Airport on February 27th 2010 at 04:05.
Calma
The weather condition most likely to negatively affect your February holiday in Gran Canaria is the calima. This weather phenomenon most commonly occurs in between seasons and happens when winds (which usually blow across the island in a north easterly direction) come in directly from the east. When they blow over the island this way, they cross over the Sahara Desert first, where they pick up dust and sand particles in the air. When the island is affected by a calima, temperatures soar up to 10°C higher than normal, visibility is seriously reduced and people with breathing conditions can often feel very uncomfortable. Fortunately, calimas rarely last more than a few days, so they shouldn't affect your holiday too much.
Where to stay
Gloria Palace Royal Hotel and Spa is an excellent choice of accommodation for those who want to stay close to the beach, being located only 200m away from Playa de Amadores, one of the most famous and beautiful beaches on the island. While the walk down to the coast is a bit steep for some, the proximity to the crystal blue waters more than makes up for it. The complex itself is built from natural stone and offers double rooms, standard suites and luxury suites – all of which come with superb sea views and free access to the spa circuit. Within this complex guests can also enjoy two swimming pools (one of which is an infinity pool that is heated during winter), sunbathing terrace with free loungers and parasols, exclusive nude sunbathing area and an outdoor gym. To keep the kids entertained, there is a kids club, two freshwater swimming pools, daytime organised entertainment, games and a mini disco in the Lounge Bar, so they'll never get bored. When it comes to dining, there are three restaurants onsite – one buffet, one a la carte and one snack bar – each of which serves a huge variety of local Canarian cuisine and international dishes with new specials on offer every day.
Source: www.holiday-weather.com