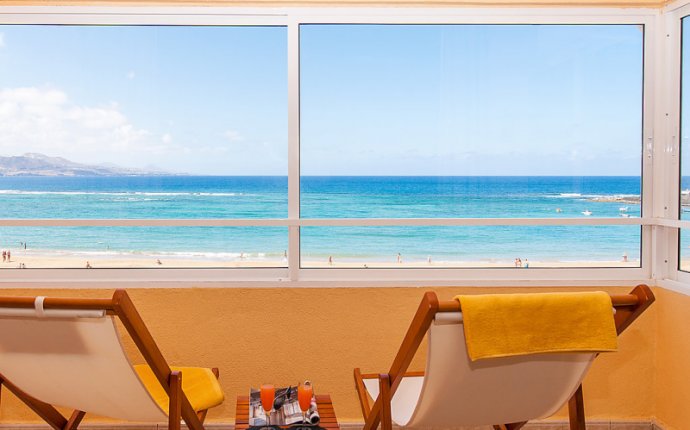 Apartment Las Palmas Gran Canaria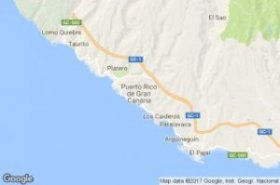 Las Palmas de Gran Canaria, Spain
Apartamentos Tinoca are just 30 metres from Las Canteras Beach, in the picturesque La Puntilla area of Las Palmas de Gran Canaria. They offer 24-hour reception, a sun terrace and a free Wi-Fi zone.
"Position., staff cleanness. Very nice place"
— Roberto Ireland
Las Palmas de Gran Canaria, Spain
Set on Las Canteras promenade, in Las Palmas de Gran Canaria, Apartamentos Colón Playa is 300 metres from Puerto de la Luz and the Santa Catalina park.
"Proximity to beach and attractions"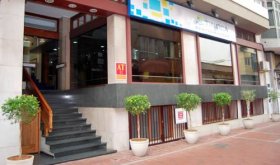 — Maria Senegal
These studios are located right on the beachfront and enjoy sea views from the communal roof terrace and private balconies. Browse the internet for free and sample the local restaurants.
"Good service clean friendly staff good location"
— zyulkyar United Kingdom
This value-for-money apartment complex in Gran Canaria is set in a perfect location just a few metres from the Las Canteras beach, surrounded by interesting shops and restaurants.
"Lovely place for spend time in Las Palmas city cen…rom the amazing ocean beach. I will come back! :)"
— BEREKAI Hungary
These beachfront, modern apartments are located right on Las Canteras Beach in Las Palmas de Gran Canaria. It offers modern studios with free WiFi and a private terrace.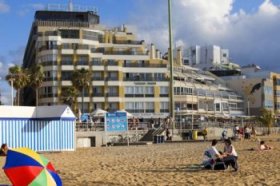 "Very well located for walks, swimming and restaurants."
— CHRISTINE United Kingdom
Located in the historic centre of Las Palmas, Vegueta Apartments are a 5-minute walk from the Cathedral and Atlantic Ocean.
"We loved staying in a cosy apartment in amongst th…uper helpful. Perfect location, perfect holiday.😊"
— Jean United Kingdom
Set in the centre of Las Palmas, Triana Luxury Apartments offers well-equipped accommodation overlooking the city.
"Good location in a shopping street, calm but well …al center. Welcomed with fresh fruits and beers."
— Alizé Switzerland
Next to the Vegueta District, Triana-Teatro features a fully equipped apartment with free Wi-Fi. It is located in a pedestrian street in one of the oldest districts of Las Palmas de Gran Canaria.
"The location was great ie really central to a beau… comfortable bed and the luxurious fluffy towels!"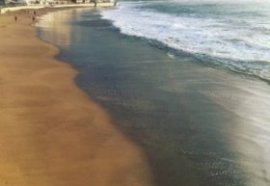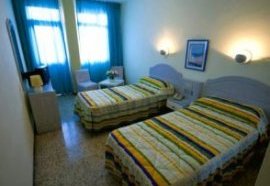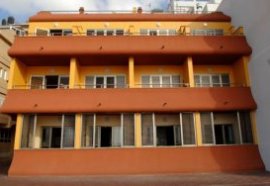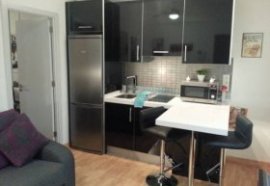 Source: www.booking.com