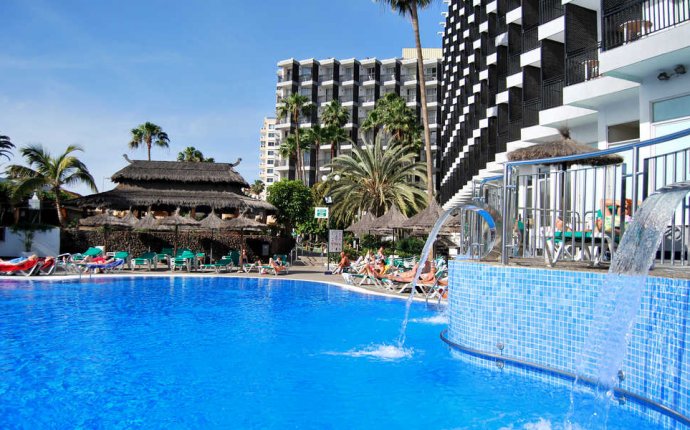 Gran Canaria on the Beach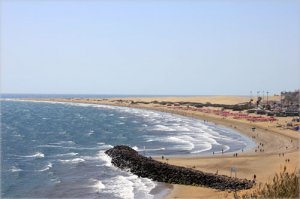 : This literally means "Englishman's beach" and is a big beach, which can be a little windy at times, especially after four o'clock in the evening. It has various Red Cross posts, a promenade with lots of shops, bars, restaurants, and stalls to rent jetskis. Surrounded by plenty of hotels, apartments, shops, discos. This is one of the best Gran Canaria beaches.
Meloneras: Located in a quiet area, next to the golf course. The beach is not too big, has a Red Cross post, and is connected to the Maspalomas beach at the lighthouse. The promenade has mostly high quality restaurants and many clothes shops. Most of the hotels in this area are new and very impressive ("new" means around ten years old); they are generally four stars but give a superior service.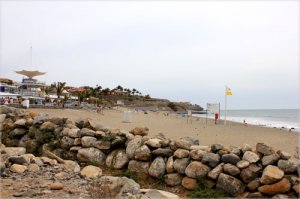 Amadores: This is a calm beach with hardly any waves and great for children, as it isn't very deep, near the shoreline. Has lots of bars and shops, and is surrounded by two hotels: the Gloria Palace Royal, and the Riu. Small Red Cross post.
Puerto Rico: This beach is similar to Amadores, but a bit bigger. Few waves and calm. The most popular of all Gran Canaria beaches, among British tourists. There are a few bars and shops, but less than Amadores. A new swimming pool is being built on the promenade.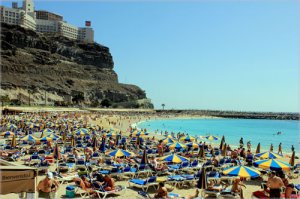 Mogan: This is a small and calm beach located in a picturesque village. Most people that go there are tourists, who are there to admire the pretty houses with pink creeper plants growing on them. It has lots of areas with plants and grass, and a harbour where you can see the fish moving in the water. Mogan has a variety of restaurants and souvenir shops.
Anfi del Mar: This is a white sand beach located behind the Anfi Beach hotel complex. It is a good idea to wear flipflops as there are shells on the shore that can hurt your feet. You can rent jet skis, skates, and go for boat rides, from here. It is one of the most popular Gran Canaria beaches, among locals, so gets crowded in the summertime.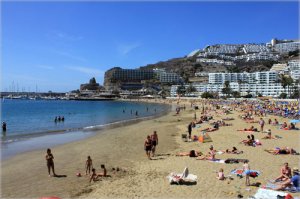 Arguineguin: This is a small beach with black sand and very few people, located in a fishing village. There is little to see around this beach for tourists.
Pozo Izquierdo: This is one of the windiest Gran Canaria beaches, and is the favorite of surfers and windsurfers. On the top of the beach, there is a surf school and a few surf shops.
Taurito has a tiny beach located under the Lago Taurito waterpark, between two hotels. You can rent paddle boats, jet skis, or practice volleyball in a small area on the sand. There is a mini golf course at the entrance of the apartment complex.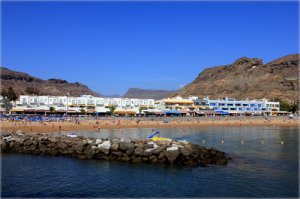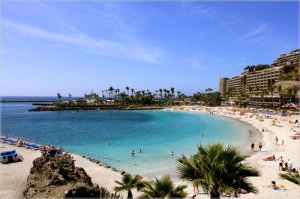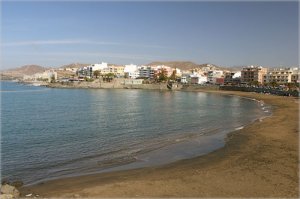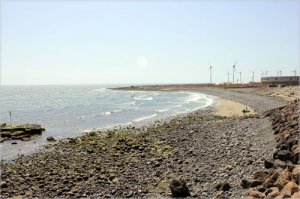 Source: www.gran-canaria-beaches.com