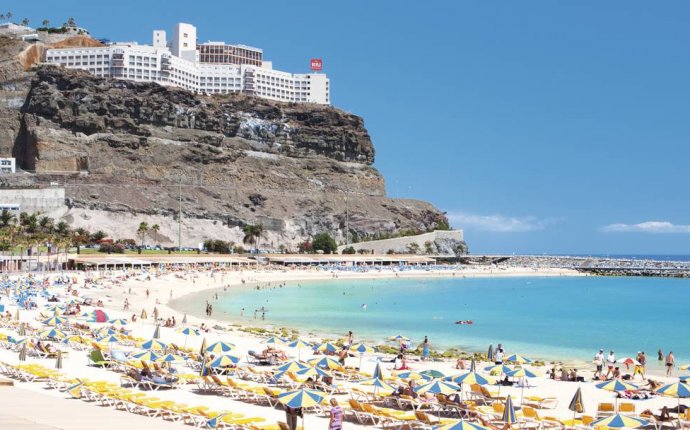 Hotels Amadores Beach Gran Canaria
Amadores Beach is located in Puerto Rico, an area widely regarded as luxurious and relaxing. You'll find many palatable picks for dining and drinking here. Take in the natural beauty of the sea and beaches—or broaden your horizons with some local entertainment. Hotels near Amadores Beach provide a good starting point for sightseeing in and around the Mogan area.
More to see near Amadores Beach
While in Mogan visiting Amadores Beach, you can also explore other activities and attractions in the region. There's plenty to do in the area, such as shopping, swimming, and boating.
Puerto Rico Beach, Amadores Beach, and Cura Beach are a few spots to soak up some sunshine. Palmitos Park, Maspalomas Dunes, and Maspalomas Botanical Garden are some scenic spots that are popular with the locals. Plan to do some shopping while in town? Consider Puerto Rico Shopping Center, Yumbo Shopping Center, and CITA Shopping Center. If you're looking for something else to do, head to Puerto Rico Marina, Mogan Port, and Maspalomas Golf Course.
For local culture, consider Roque Bentayga Visitors Centre. Maspalomas Lighthouse, Degollada de Las Yeguas Lookout, and El Salvador Ecumenical Temple are some of the notable landmarks.
Angry Birds Activity Park, Lago Taurito Water Park, and Aqualand Maspalomas will provide enjoyment for the whole family. Don't miss Veneguera Beach, Meloneras Beach, and Holiday World Maspalomas while you're here. La Charca Lagoon, Maspalomas Beach, and Kasbah Shopping Center are other must-sees.
Source: www.expedia.co.uk