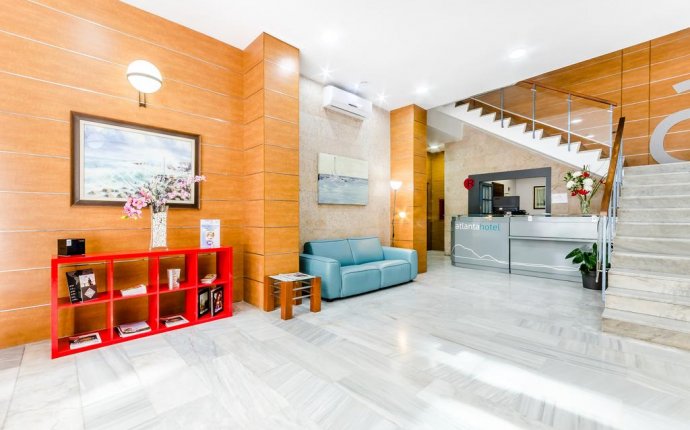 Hotel Atlanta Gran Canaria Las Palmas
Of our customers recommend us
I choose it for...
Being next to Las Canteras Beach
Having a kitchen: I cook it, I eat it
Mark
9.6
99
See opinions
Situated 50 metres from Las Canteras Beach, the best urban beach in the Canary Islands, the Atlanta Hotel stands out for its excellent location, the exquisite attention dispensed by its staff and its splendid value for money.
The Hotel Atlanta is ideally located, whether for holidays or for business travel. We are practically next door to Las Canteras, to the shopping and business district, close to Santa Catalina Park, the nerve centre for all the most outstanding events held in the city, such as Carnival celebrations. The Atlanta Hotel has 44 rooms and 20 spacious apartments, ideal for family accommodation or for sharing with friends. All the apartments and many of the rooms are equipped with a kitchenette.
Atlanta Hotel guests highlight the attention given by the staff and the unbeatable value for money. We continually offer customers competitive prices and interesting offers.
The hotel provides guests with a lounge with TV, free newspapers, Wi-Fi, tourist information and a small library.
Source: www.atlantacanarias.com