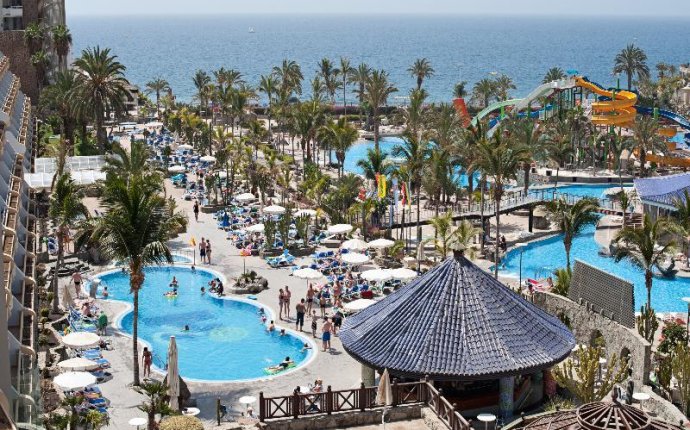 Hotel Lago Taurito Gran Canaria
Sports facilities
Satellite/TV
Heated Pool
Kids Pools
Kids Playground
Payable Laundry Service
Wellness centre
Foreign Exchange
Fitness/Gym Facilities
Safety Deposit Box Rental
On-site facilities include a reception desk, concierge service, currency exchange service, internet access (local charge), laundry service (local charge).
Dining options include a buffet restaurant, poolside snack bar and arena bar.
Leisure amenities include a swimming pool, sun terrace with sun loungers, table tennis, TV room, tennis courts, squash courts, multi sports court, mini golf, archery (over 18 years), gym, Jacuzzi and aerobics. For children there is a separate kids pool, playground, kids club, mini disco (all kids activities located in Paradise Resort). There is regular daytime and evening entertainment.
The Hotel is situated next to the Lago Oasis water park and guests (on an All Inclusive basis) have free access to the sea water park.
Source: www.sunshine.co.uk