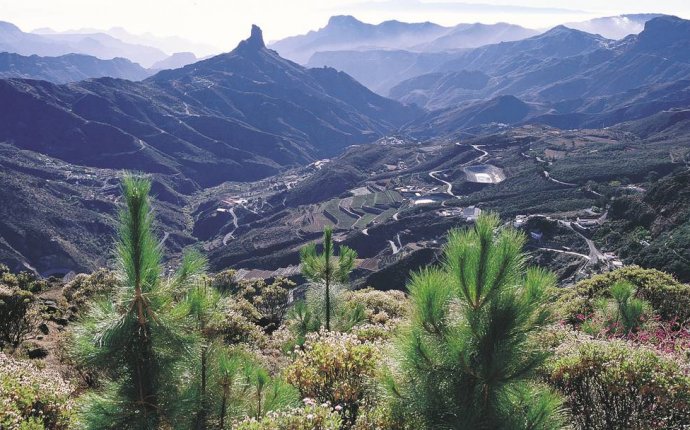 Thomson Hotels Gran Canaria
Northern Ireland's leading tour operators, Thomson and First Choice, part of the TUI Group, today launched their summer 2017 programmes with a wide range of holidays to suit the needs of both families and adults alike.
The summer 2017 line-up includes a new programme to Gran Canaria and additional flights to Majorca over the high season, as well as new exclusive options to the company's product ranges. Holidaymakers from Northern Ireland will have a new Splashworld resort in Tenerife to choose from as well as new properties across the exclusive range of Suneoclub and Sensimar collections.
Thomson and First Choice are offering an exciting new programme to Gran Canaria for summer 2017. Holidaymakers from Northern Ireland have long favoured this popular holiday destination, with 147 miles of golden Saharan shores and an average annual temperature of 24 degrees – making it the perfect destination for some summer sun.
Thomson and First Choice also confirm that their teams in resort will be re-branded to TUI from May this year. When customers arrive in resort they will simply need to follow the smile – the distinctive logo that both Thomson and TUI share.
This forms part of the move that will see the Thomson brand transition to TUI in Northern Ireland over the next 18 months. Customers in resort will have access to even more knowledge about their destination from an international team of local experts and seasoned country specialists with the reassurance of having people on the ground with years of experience to deal with any eventuality.
Chris Logan, Head of Ireland for Thomson and First Choice, says, "We are delighted to announce our summer 2017 programme from Belfast International Airport, with a new programme to Gran Canaria as well as additional flights to Majorca throughout the high-season. We are pleased once again to expand our product offering with the introduction of a new Splashworld resort in Tenerife, as well as new properties across the exclusive range of Suneoclub and Sensimar collections.
All this, combined with our fantastic TUI resort teams dedicated to looking after our customers every need, it really has never been easier to enjoy your perfect holiday".
New for summer 2017
The popular Splashworld resorts will have a welcome new addition to the range, with the Villa Mandi in Tenerife particularly appealing to families looking for fun and sun as it is set in a quiet area of Los Cristianos. The village-like Villa Mandi offers up great pools, refurbished apartments, alongside a relaxed family-friendly atmosphere. With free access to Siam Park (the No.1 rated Waterpark by Trip Advisor users) it will be easy to keep the kids entertained! SuneoClub sees the addition of a resort in Bellevue Lagomonte in Majorca, as well as El Trebol in Lanzarote and Servatur Waikiki in Gran Canaria in summer 2017.
These all-inclusive breaks might go easy on the wallet but go all-out on the things that really make a great holiday. With freshly decked-out bright and sunny rooms, great choice of around the world food and friendly customer service and holiday hosts, you will certainly want to extend your holiday! Growth of Thomson Sensimar adults only holidays Following the introduction of Thomson's Sensimar, the contemporary adults only range which launched in April this year, Thomson are expanding their adults only offering for couples and adults holidaying with friends or family, by adding two additional hotels to the collection. The Sensimar Natura Palace in Lanzarote is an incredibly styish hotel, with its high ceilings and dark wood detail, there is a colonial feel to the resort. With two lagoon pools and an oceanic view it's hard not to feel at peace here. The Punta Prima in Menorca has a dazzling array of bars, restaurants and pools on offer. In the Prestige area, things take a luxe turn – suites are stocked with king size beds and luxurious whirlpool baths. Uninterrupted views of the Mediterranean views are all part of the deal at this hilltop hotel and it's just a 10 minute stroll to Punta Prima's sandy beach and quaint town centre.
From summer 2017, the adults' only range will comprise of 12 contemporary properties in resorts across Thomson's programme from Northern Ireland. All hotels are four or five star and are located in beautiful spots with fantastic views. They have been designed with space and relaxation in mind so guests can leave their busy lives behind and enjoy a peaceful escape.
Source: www.belfastairport.com