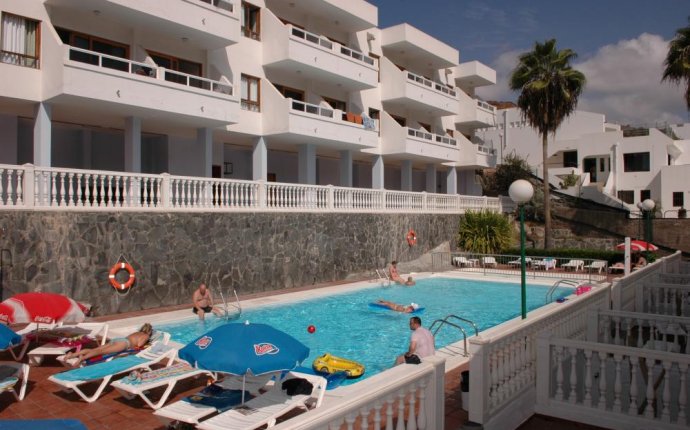 Gran Canarias Puerto Rico
This is the best place to enjoy your holiday! The building is situated on the heights of Puerto Rico (Mogan Municipality) and because of the situation offers beautiful views over the ocean and Bay of Puerto Rico. The complex has been recently renovated. There are two swimming pools (one of this for the children), and there are also a childrens playground. The apartment is fully equipped. It has one bedroom, one bathroom with a shower, kitchen, living room and a balkony with ocean view.
The apartmen is located a top of Puerto Rico. this is a quiet place but close to the center, the beach is 20min by walk and 3min by car.
This is one small city in the big city. It is on the top of Puerto Rico, but there is a small shopping center, car rental, Spar, Diving Center too. Playa de Puerto Rico 1, 6km Playa de Amadores0, 9 km Anfi Tauro Golf Course1, 5 km Mogan Port5, 7 km Palmitos park10, 7 km Aqualand Maspalomas11 km Playa de San Agustín 12, 1 km Maspalomas Lighthouse12, 9 km Maspalomas golf13, 2 km Yumbo Centrum Shopping Center14, 2 km
This is one of my best holiday in my life! Thank you Edina and Dora!, This is my first time i use airbnb as a guest, so i want to be detailed: communication was very easy with Dora, we rent car from the airport, the apartment is in Puerto Rico(i think the best place in Gran Canaria), high, oceanview is great from the balkony, sunny, quiet, and there is no strong wind and we slept very well, everything was clean, and much better then the pictures, so we really enjoyed the apartment, wifi works very well, this area is really great, this is a rich area, great hotels are very close to the apartment, shops, restaurantes, live music, tennis, golf, are just 3min. walk from the apartment, sometimes we swam in the swimingpool as well and the sun is so great, im brown after 3 days :) Two best beaches are around 10-15min walk from the apartment, but usually we used car, and that is only 2min with car, Dora showed as some "secret beaches" as well, nature was fantastic there, and Dora showed us some lake where i can fishing, that was amazing, i got 8 carp within 30minutes, so what else, the ice cream is really nice on the beach, so that was a great sort holiday, i definitely come back again this summer, this host is great!
great host, great, clean, apartment, quiet area, oceanview, everything was perfect, highly recommended!
Fantastic host, great place, cheap price, that was my first time in Gran Canaria, apartment was super clean, much better then in the pictures, great swimingpool for adults and separate for kids, sunny private balcony with ocean-view, shops and bars are very close 2min walk from the apartment, beach is 15min walk, i enjoyed every minutes here!! Thanks again!!
Source: www.airbnb.com