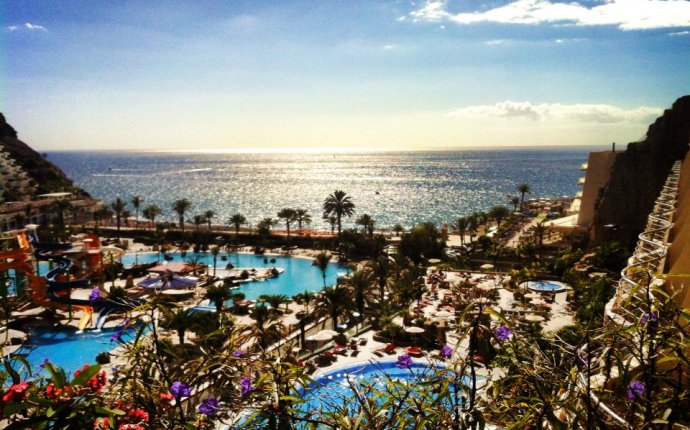 Gran Canaria in Europe
Having already become a hot spot for major international film productions (Fast & Furious 6, Clash of the Titans), the second most populous Canary Island, Gran Canaria, is now turning its attention to the animation industry.
In a drive to diversify the Spanish archipelago's economy beyond live-action features and docs, the Gran Canaria Film Commission has launched a new campaign touting the island's tax advantages, stunning scenery and near-perfect weather to attract international animation producers.
Some of the key benefits include a 35% tax rebate for foreign productions, a reduced corporate income tax rate of 4% for national and international companies established in Gran Canaria, solid infrastructure, a lower cost of living, and a growing creative and technical workforce.
"Our 2017 international promotion will take us to all the key international markets for animation, including Kidscreen Summit, to show the projection this sector has in Gran Canaria, " says Film Commission coordinator, Nuria Guinnot.
"We're also investing money for adult training programs in both 2D and 3D animation and driving private investments by explaining to companies already here that they should support animation."
So far, the outreach has lured two Spanish companies to the Islands—Ánima Estudios-owned kids prodco Ánima Kitchent and Barcelona-based post-production house Orca Productions, which specializes in more adult-oriented content for features and VR.
According to Guinnot, two additional animation studios and another post-production company are also in the process of setting up studios in Gran Canaria.
"Ánima Kitchent is already producing its new animated preschool show Cleo & Cuquín (pictured) here, and we expect this to be the first of many productions to come in the near future, " she says.
For Ánima Kitchent, the search for a new studio location took three to four years. "We were looking to establish our studio in a place that has tax credits. We looked in Costa Rica, France and Canada, but for different reasons the numbers did not add up. Then in late 2015/early 2016, we found out about the Canary Islands, " says the company's international sales director, Miguel Aldasoro.
"We opened in the capital, Las Palmas, where we have about 30 people working on Cleo & Cuquín. We're producing 52 x seven-minute episodes for TV and digital content for platforms like YouTube."
Based on the popular 50-year-old Spanish children's brand The Telerin Family, Cleo & Cuquín is being co-produced with Mexican free-to-air broadcaster Televisa.
Ahead of the series' yet-to-be-announced TV premiere, Ánima Kitchent launched 20 Cleo & Cuquín music video clips on its YouTube channels. Combined, they have attracted 350 million views and more than 800, 000 subscribers.
For other Cleo extensions, Televisa Consumer Products has launched a licensing and merchandising program for Mexico featuring dolls from Fotorama and plush from Play by Play.
A deal with a major toymaker, meanwhile, is in the works, and an app entitled Acostador that helps parents send their kids to bed and wake them up in the morning is expected to launch in February.
Source: kidscreen.com