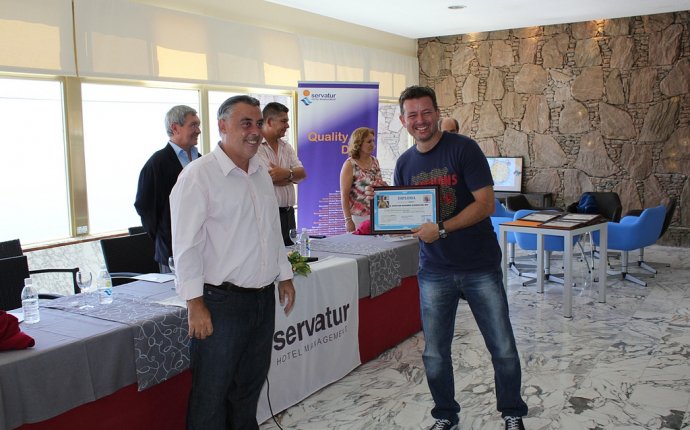 Jobs in Puerto Rico Gran Canaria
Welcome to our page on finding jobs and work on the lovely Canary Island of Gran Canaria (Islas Canarias) which is part of Spain.
On this page you will find current listings of any available job vacancies in Gran Canaria as well as practical tips and advice on where to find Gran Canaria jobs in the year 2017.
Get looking now if you want to find a summer job on the island because they go very fast and well in advance of the season.
Near the bottom of the page you will find an account from Matthew Hirtes who lives on the island of Gran Canaria, who gives a specific tips on what types of work you can expect to find.
Specific latest job listings in Gran Canaria can be found near the bottom of the page.
We also cover other Canary Islands close to Gran Canaria, these include Tenerife, Lanzarote, Fuerteventura, La Palma, La Gomera, El Hierro, La Graciosa, Alegranza, Isla de Lobos, Montaña Clara, Roque del Este and Roque del Oeste.
Are you looking for staff and employees in Gran Canaria? Our website is proud to connect employees and employers for free, just email us your job description and we will post the vacancies up on the site.
If you are searching for current vacancies then you can always add yourself to our free email job alerts for Gran Canaria in the subscribe box in the top right hand corner of our site.
WORK AND JOB VACANCIES IN GRAN CANARIA
The island of Gran Canaria belongs to Spain and centrally located in the Canary islands. It happens to be one of the most popular destinations in Europe for short breaks and holidays where people just want to get some sunshine.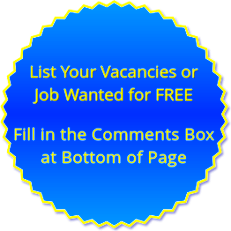 Some of the reasons Gran Canaria is so popular is because being Spanish, people know it is reliable and relatively safe yet it's location is only about 130 miles away from Africa so the climate is much warmer than mainland Spain.
Tourists come from all over Europe but in particular from the United Kingdom (UK) and Germany (where Gran Canaria is known as Kanaren or Kanarischen).
Gran Canaria is a smaller island compared to it's neighbouring Canary islands of Tenerife and Fuerteventura. There is much to see although typically most of this will revolve around the beach so it isn't the best island if you want to see lots of historic sights.
Gran Canaria is known as 'the miniature continent' because you can find plenty of variety such as lakes, mountains, beaches and even a pine forest.
The weather is generally warm and sunny with clear blue, cloudless skies.
When looking for work on this island naturally you are best heading to the south of the island where many of the major tourist resorts located.
The best known holiday resorts include San Agustin, Playa del Ingles and Maspalomas.
The south of the island is the place to go for the best beaches and is relatively dry and barren.
Most tourists will simply stay by their hotel pool or go to the beach each day but the island itself has a wonderfully varied terrain including the large central mountains as well as tropical forests in the north of the island.
Average monthly temperatures range from 18°C in January to 25°C in August. This all-year-round climate has the advantage of making Gran Canaria almost as popular in the winter as it is in the summertime. This really helps when you are looking to jobs because most Spanish tourist resorts only offer seasonal jobs for the summer only.
If you are looking for the best beaches head for the resort of Maspalomas and if you are looking for lively nightlife then you need to head for Playa del Ingles.
The capital of Gran Canaria is Las Palmas which would also be a good place to look for work. This historic city dates back to the 15th century and has a population of over 400, 000 people.
Most of the Spanish jobs advice on this page is aimed towards jobs in Gran Canaria for English-speaking people. This is because many of our readers are English, British, Germans or Americans who have a limited ability to speak Spanish and therefore are looking for English-speaking jobs in Gran Canaria.
Popular towns and resorts to look for Gran Canaria jobs include: Amadores, Bahia Feliz, Las Palmas jobs, Maspalomas jobs, Meloneras, Playa Del Ingles jobs, Playa Taurito, Puerto Mogan, Puerto Rico, San Agustin, Arguineguín and Mogán.
BAR JOBS IN GRAN CANARIA
Bar work on Gran Canaria is the easiest type of work to find as there is a real need for bartenders and barmaids especially in the peak summer months. There are quite a few resorts but the most popular places to find bar jobs would be Playa del Ingles and Maspalomas.
Without doubt if you are looking for a job in Gran Canaria or Gran Canaria jobs, then bar work and bar jobs are the most common type of job available and probably the easiest type of summer job to get.
Working in a bar, pub or nightclub doesn't take much skill if you are serving drinks and most importantly you will not need to know much Spanish, so if you are an English speaking worker, this is the type of job you should look for if you want a seasonal job on Gran Canaria.
These bar jobs are typically very low paid however they have the benefits of free drinks and working in a party environment where everybody is out for a good time so they are a lot of fun.
A PR job on Gran Canaria involves promotion such as standing outside a bar or club and handing out flyers or vouchers to encourage people to come into the bar or club instead of just walking past. It takes a great deal of confidence get the rewards can be quite good because as well as a basic salary you get paid good commission and often receive free drinks.
If bar work is not your thing consider catering work such as working in a restaurant as a cook, chef, waiter, waitress or dishwasher.
HOTEL JOBS IN GRAN CANARIA
If you have a good grasp of Spanish and you speak English you have a good chance of finding a job in one of the many hotels on the island. Typical hotel jobs include work as cleaners, receptionists, singers, comedians, entertainers, animators, bar work and restaurant work.
Most hotel jobs will require you to be able to speak fluent Spanish. As well as Spanish and English it would be a great advantage to be able to speak a third language such as German especially if you want to work on reception.
WORK FOR YOUNG PEOPLE – SUMMER JOBS
Gran Canaria being a popular tourist destination has many job openings and vacancies in the catering trades such as cook, waiter, dishwasher, bar tender, cleaner, animators, dancers etc.
Source: www.spainmadesimple.com