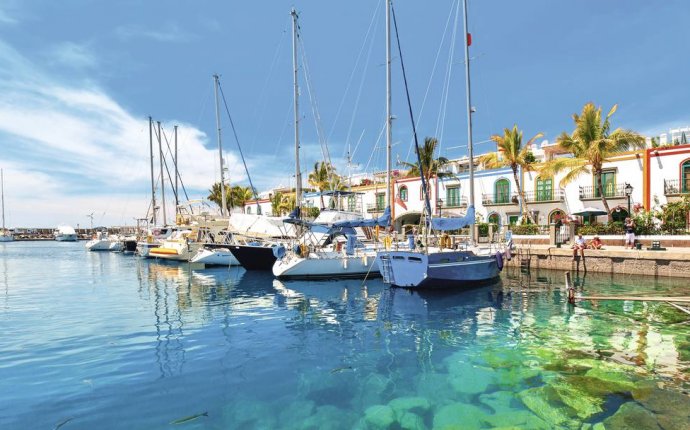 Puerto Mogan, Gran Canaria
Holidays to Puerto Mogan take you to one of Gran Canaria's prettiest towns. Here you'll find palm-lined avenues, top-quality restaurants and a harbour full of yachts.
Gran Canaria's prettiest town
This low-rise fishing town on Gran Canaria's southwest coast certainly doesn't stint on charm. Its narrow, cobbled streets are lined with traditional whitewashed houses, clad in bougainvillea and hibiscus. There's also a fancy harbour, perfect for yacht-watching. And in the traffic-free centre, Italian-style footbridges criss-cross a romantic canal. No wonder the place is nicknamed Little Venice.
A beach beauty
Puerto Mogan's showpiece is its wide, sandy bay, which is nicely sheltered by the surrounding cliffs. It lays on plenty of loungers and umbrellas for hire, and you'll find a great spread of waterfront bars and restaurants along the prom. You've also got 2 other beaches within 7 kilometres, including Playa de Amadores, or Lovers' Beach, a Blue-Flag beauty.
Daytrips to Las Palmas
The capital, Las Palmas, might be on the other side of the island, but it's still less than an hour's drive away. This is the biggest city in the Canaries, home to a 16th-century cathedral, a slick art gallery and a couple of top-notch museums. You can wander the cobbled streets of the Vergueta neighbourhood, or watch the kite-surfers down on the prom.
Source: www.thomson.co.uk