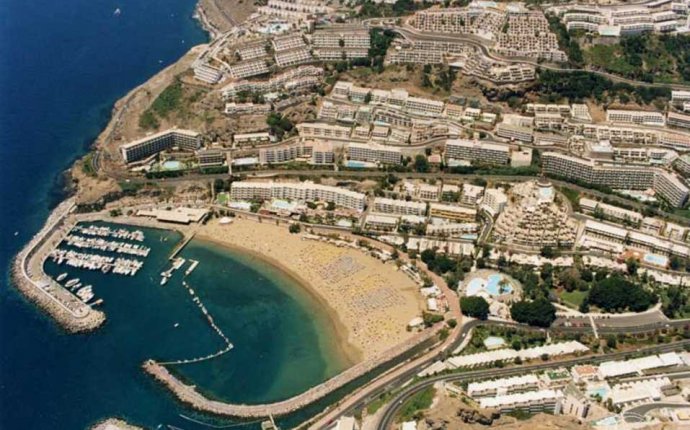 Puerto Rico Gran Canaria Beach
What is the first thing you see this morning when you jump out of bed? The ocean? Is it the blue sea laid out on the floor like wall-to-wall carpeting? Is it an extension of waves reaching the harbour amidst motorboats, blue marlin fishing boats, and dolphin-watching vessels?
If your answer is Yes, the chances are you are staying in Puerto Rico, in the south of Gran Canaria, one of Europe's spots that attracts the largest number of obstinate people? Did we say obstinate?
We sure did. We mean those who are determined to watch the sea entering through the window as they make coffee every morning; determined to sunbathe even in the middle of December; determined to see the first light of day with the sea at the foot of the bed. No one in Puerto Rico wants to miss the ocean view.
There are also those determined to spend the whole day in Puerto Rico in swimming attire round the clock, going to bed at whatever time, pushing absolutely everything to do with their office, workmates, neighbours, or even their car, to the back of their minds.
You can blame all this on the superb weather enjoyed in Puerto Rico practically all year, with a gentle sun that seems never to leave this small valley in the south of Gran Canaria, its beach, or the apartments and hotels spread around the cliffs.
This mild sun that shines overhead for twelve months of the year (winter, summer, holidays, you name it!). This same mild sun that has turned the small beach of Puerto Rico and its neighbouring beach of Amadores into one of the spots with the finest weather in the whole of Spain.
Source: grancanaria.com