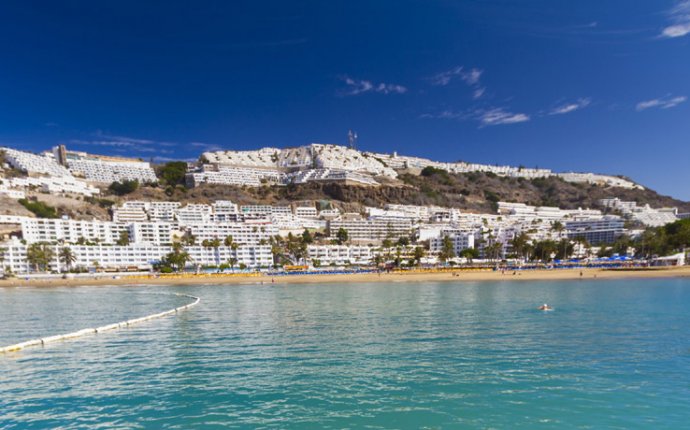 What is Puerto Rico Gran Canaria like?
Puerto Rico is renowned for being the sunniest spot in Gran Canaria, so if you like it hot - this is the place to be!
During high season, the resort is bustling with holidaymakers who come to enjoy a day out on its small and beautiful beach. In addition, Puerto Rico offers a wide selection of watersports activities, ranging from jetskiing, sailing, diving, big-game fishing and windsurfing, to leisure excursions such as pleasure boat trips along the coast, dolphin-watching cruises or trips in glass-bottomed boats to discover the rich underwater life of the area.
This resort really does have a family friendly feel to it and you will find lots of children playing on the golden sand. A gentle breeze is always blowing and the sea is calm, offering ideal conditions for a dip in the warm waters of the Atlantic.
A popular public swimming pool is situated a short distance from the beach amidst the exotic plants and flowers of a lush tropical garden. Other attractions include golf courses, a water park featuring entertainment for people of all ages and a handy shopping centre nearby.
The resort provides abundant amenities, with plenty of beachfront bars and cafés, easy parking, readily available sunbeds, sunshades and numerous shower facilities. There is also wheelchair access onto the beach. Local buses run from all major destinations and are cheap and reliable.
Source: www.spain-grancanaria.com