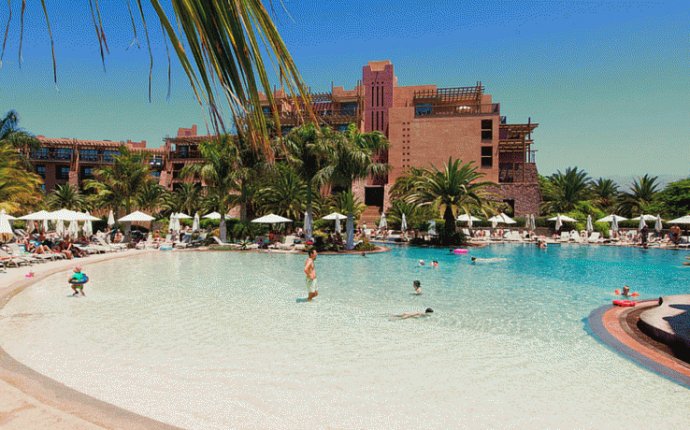 Lopesan Baobab Resort Gran Canaria
Sports facilities
Satellite/TV
Heated Pool
Laundry
Foreign Exchange
Safety Deposit Box Rental
The facilities provided for guests at the hotel includes a 24 hour reception with currency exchange and safe deposit box hire, car hire, laundry facilities, medical assistance, room service, hair dressers and hotel parking at a local daily charge. There are a total of 8 pools (some heated) with relaxation pools, slow river and pool with water falls. Nearby facilities include tennis, paddle courts and golf.
There is a varied daytime activities and evening entertainment programme with shows and performances. For the younger guests there is 'Panchi World' which provides children with supervised entertainment and leisure activities as well as the African leisure park with its big playground, own stage, snack bar and 'Aquapark.
Dining options within the resort includes a main buffet restaurant, a la carte restaurant, poolside grill and African speciality restaurant. There are 4 bars, lobby, 2 pool bars and a African lodge bar.
Source: www.sunshine.co.uk