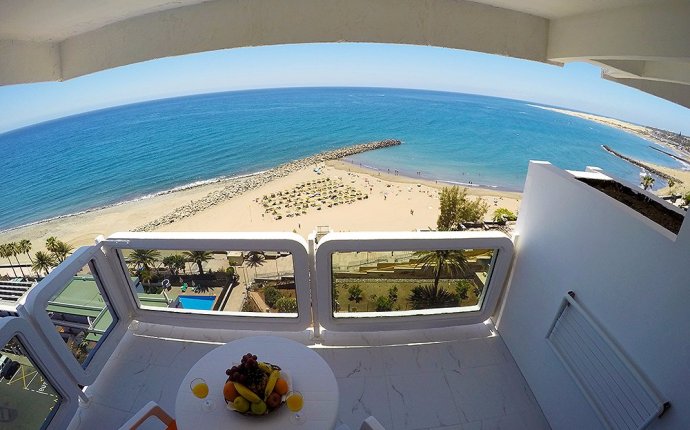 Europalace Gran Canaria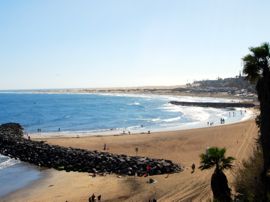 We frequently get asked if there is any good diving or snorkelling in the sea next to Playa del Inglés or the adjoining resorts of Maspalomas, Sonnenland, San Agustin or Bahia Feliz in Gran Canaria. Unfortunately the answer is.. not really. Playa del Inglés and Maspalomas are best known for their beaches and the amazing sand-dunes behind the beach... which in diving terms means .. lots of sand, not much marine life, and not much depth. Compared to the main dive sites on Gran Canaria, the local shoreline is a bit like the dunes that back them up .. a bit of a desert.

Divers also tell us that they have searched for an authorised PADI dive centre in Playa del Inglés, but because the adjacent diving is poor, there is currently no PADI Approved Dive Centre in Playa del Ingles, Mapaslomas, Meloneras, San Agustin or the other resorts of the 'Sur'. It may look on the map as though we are some distance from the hotels in the South but the motorway which links the South and North of the Island means that it is quick and easy to get from Playa del Ingles to Arinaga.
But do not worry. Playa del Ingles has always had a reputation as a sun lovers destination, and has all the attractions and facilities to make it a great family holiday destination. It is also only twenty minutes from the marine reserve at El Cabrón near Arinaga on the East Coast, regarded by all the locals as the best place to dive in Gran Canaria. There is plenty of diving, there is one of the best mixes of marine life on the island, and you can dive over ten different routes in the reserve. The area was featured in the January 2008 edition of 'BSAC Dive' magazine If you are staying in Playa del Inglés then the place to go diving is in the Marine Reserve at Arinaga.
The El Cabrón area is famous because the volcanic reef has arches, caves, cliffs and with these varied habitats it is a marine-life hotspot where you can see almost the whole catalog of marine species from tiny seahorses to angel sharks and butterfly rays. The main advantages of diving in the El Cabrón Marine Reserve are:-
See more, with over 10 routes and 400 marine species
'Casa Limon' is the most spacious and relaxed dive centre in Gran Canaria
Our team are mature, knowledgeable and highly rated on TripAdviser!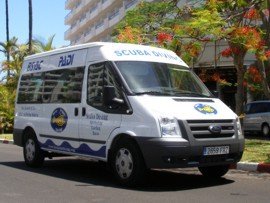 We offer a free collection service for divers from Playa del Ingles every day for divers, so that they can come here in our air conditioned mini-bus and enjoy the best diving in Gran Canaria, and be back with their family in Playa del Inglés, Maspalomas or Meloneras in time for afternoon tea.
Playa del Inglés also has a very vibrant night-life, and plenty of reasonably priced accommodation, so you can party one night and then dive on other days, chilling out between in the dunes or shopping in the Yumbo centre.
5 stars - "Relaxed and rewarding day of diving"
A very relaxing yet rewarding day of diving with my two sons. We were picked up from our stay on the agreed time (no waiting), with a swift transfer to the diving center. Nice garden like diving center facilties, with an instructor speaking dutch (our native language) as a bonus. The Cabron area is excellent for diving; lots of sea-life, two sightings of angel shark, and a trumpet fish. Thanks again for the memorable day!
Egbert_Eindhoven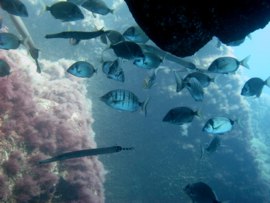 In summary, if you are coming here with a family and only diving a couple of days, then Playa del Ingles is a great base from which to explore Gran Canaria. There are plenty of things to do and see in Playa del Ingles including two water parks, the beach area, horse riding, jeep safaris, sky-diving and helicopter trips (to name just a few). From here it is a short journey to the El Cabrón marine reserve where you can take part in some top diving experiences.
Main Hotels, Bungalows and Apartments in Playa del Ingles and Normal Collection Times
We collect you from these main Hotels and Apartments on a regular basis, plus many more smaller apartments.
Hotel Name
Collection Time
Agaete Parque
Broncemar
Europalace
Ifa Buenaventura
Liberty Apartments
Marbella Golf
Marieta Aparthotel
Riu Papayas
Sandy Beach
Valparaiso
If your Hotel or apartment is not listed above, please contact us and we will confirm a normal collection time.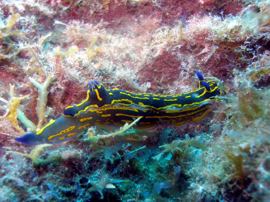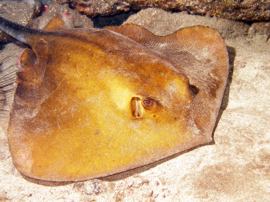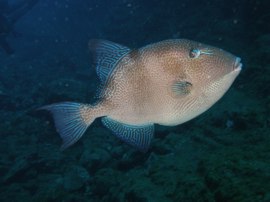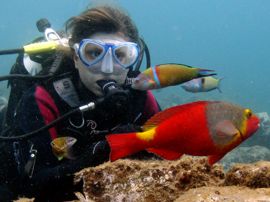 Source: www.davyjonesdiving.com