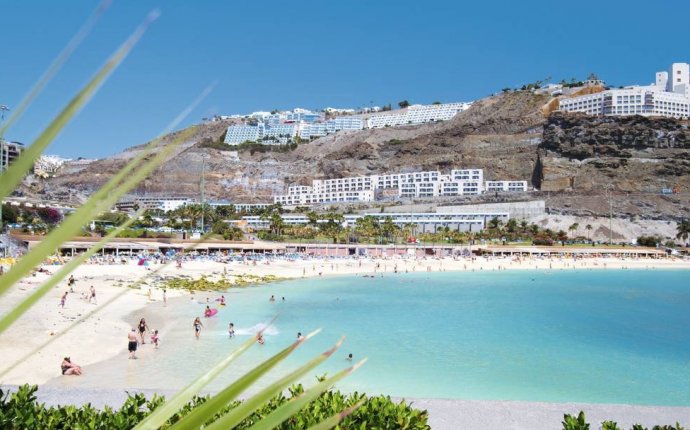 Flights from Manchester to Gran Canaria
Jet2, Monarch Airlines, Ryanair, Thomas Cook Airlines and Thomson Airways all fly to Gran Canaria from Manchester Airport.
Terminal Information – Departing
This is only a guideline. Always check your boarding pass for up-to-date terminal information.
Jet2 and Thomas Cook fly from Terminal 1. Gran Canaria isn't in the EU, so you can enjoy a tax free discount. If that sounds good, you can shop 'til you drop in Monsoon, Boux Avenue and Fat Face as well as airport favourites Biza Duty Free and WH Smith. Dining options in Terminal 1 include popular chains like Giraffe and Starbucks as well as the airport's two gastrobars, Bar MCR and The Grain Loft.
Monarch and Thomson fly from Terminal 2. The departure lounge has fewer shops than Terminal 1's but still has airport favourites like Biza Duty Free, Dixons Travel, WH Smith and Boots. Dining options include Burger King, Frankie & Benny's and The Observatory Bar. Brodericks and Caffe Nero both offer a quick caffeine fix for early morning flights.
Ryanair fly from Terminal 3. Shops include Accessorize, Boots, Dixon's Travel and Biza Duty Free. If you're hungry you can grab a sandwich at Upper Crust or a pizza at Trattoria Milano. There's a Costa and a Caffe Nero if you just fancy a coffee and a cake.
Terminal Information – Arriving
Gran Canaria's airport only has one terminal. There are plenty of transport options from the airport including eight public buses. It costs €2.30* (about £1.80) for a bus to the island's capital, Las Palmas. Many of the buses also serve the coastal resorts. Ticket prices vary depending on where you're going. Some hotels in Gran Canaria offer airport pick-up services. It's worth checking once you've booked your accommodation. It's possible to take a taxi from the airport or arrange a private transfer. Lots of people hire a car at Gran Canaria Airport, so if you're planning a self-drive trip we recommend booking early to get the best prices.
Practical Information
You need a valid passport to fly from Manchester to Gran Canaria. We recommend getting to the airport around 90 minutes before your flight is scheduled to depart. Give yourself extra time if you're checking in some suitcases, or if you're travelling during the school holidays.
What to expect in Gran Canaria
Gran Canaria is in the same time-zone as the UK and the currency is the Euro (€). It's a fantastic choice for winter sun, with winter temperatures of around 18°C. The summer is mild, with an average August temperature of 24°C. Prices in Gran Canaria are lower than prices in Manchester. You can enjoy a three course meal for two for less than £30*, and a pint of local peer costs roughly £1.50*. Taxi journeys are cheaper too: about a third of the price that they are in Manchester.
Source: www.skyscanner.net