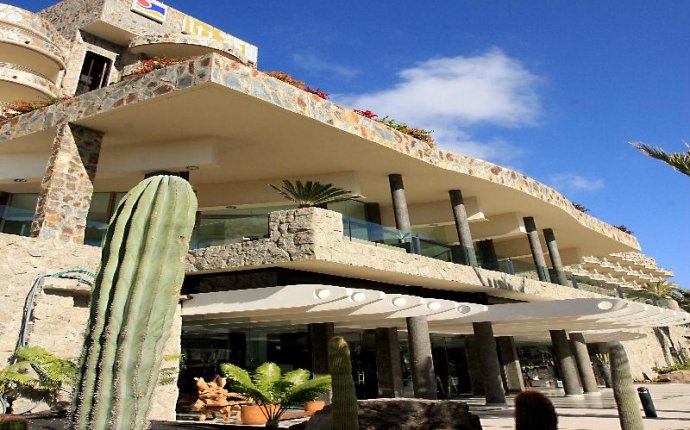 Playa de Taurito Gran Canaria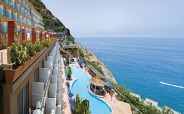 Perfect for a lazy beach holiday, Playa de Taurito will delight beach and sun-worshippers in a big way, so if you're dreaming of stretching out on a sunbed you've come to the right place.
This purpose-built resort lies on Gran Canaria's coastline close to Puerto Rico. The main focal point is definitely the beach - Embraced between two wind sheltering cliffs, the shimmering sands, lapped by the cool Atlantic waters and mellow ambience is ideal for all ages. Best of all, the beach rarely gets crowded, so it's a great spot to simply relax and soak up the sun. Across from the beach, there's a café and a shop or two to keep you stocked up with essential items, plus snacks and drinks. That's not all, for a change of scenery, head to Playa de Taurito's lido. Set amid gently swaying palms, Playa de Taurito's lido adds to the fun. This lagoon-style swimming pool is open to visitors. Complete with bridges and terraces to enjoy, there are also a few bars to head for that cool refreshing drink.
Playa de Taurito is perfect for unwinding and is miles away from the lively frenetic atmosphere of Gran Canaria's more lively resorts of Puerto Rico or Playa del Ingles. After dark, the mood stays generally sedate with most people staying in their hotels' bar, or perhaps enjoying a fruity glass of sangria at a beachfront café.
For more upbeat action and lively nighlife, head off to nearby Puerto Rico with its numerous shops, bars, restaurants and colourful atmosphere, or alternately for a laid-back tempo, why not hop on a bas into Puerto Mogan. Perto Mogan has a pretty Venetian-style canal and harbour front to stroll around. Plus tempting bars and restaurants to linger in.
Source: www.monarch.co.uk