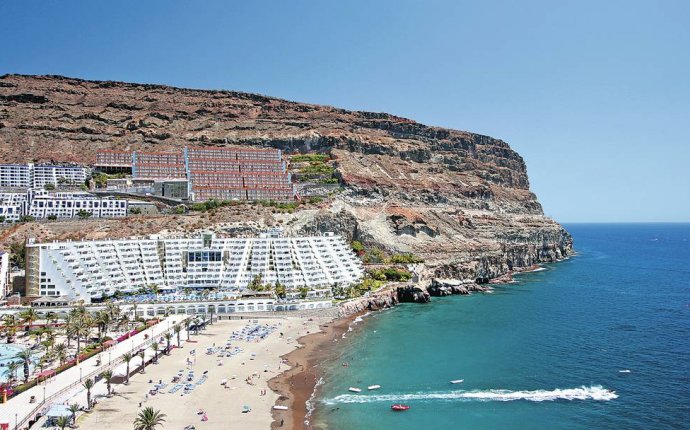 Playa Taurito Gran Canaria Weather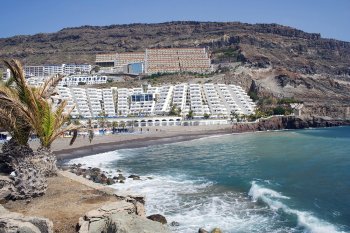 Weather in Playa Taurito
Playa Taurito is a small but wonderful resort that's ideally located on Gran Canaria's south western coast, nestled between the chic resort of Puerto de Mogán and bustling Puerto Rico. Although owned by Spain, Gran Canaria sits just off the coast of Africa, which results in high temperatures, though these are somewhat moderated by the sea and the Canary Current. Still, the Canaries are often known as the 'Islands of Eternal Spring' thanks to their enjoyable climate.
No matter what time of the year you visit Playa Taurito, you are almost guaranteed to be welcomed by great weather – think clear blue skies and balmy temperatures all round. Throughout the warmest summer months (the most popular time to visit) the temperature in Playa Taurito will be around 23°C or higher but low temperatures only ever drop to 12°C even in winter, making it a great winter sun destination too. Playa Taurito takes pleasure in experiencing around 2700 hours of sunshine per year and there is practically no precipitation throughout June to August.
Not everyone has heard of this exclusive resort, but those who have are glad. Holidays in Playa Taurito are a great way for travellers to unwind in a relaxing Spanish beach resort, with all the glorious sunshine, sparkling sea and golden sand you could ever wish for. The resort is known for its rugged volcanic cliffs and beautiful, secluded beach washed by the warm waters of the Mediterranean Sea, making it an ideal for holiday makers wishing to experience the highlights of the Canary Islands without being surrounded by swarms of tourists like in the larger resorts.
Playa Taurito Resort and beach
Summer
Summer is a fabulous time to visit Playa Taurito, when the weather is at its prime. As the resort is located on the south western coast of Gran Canaria off north western Africa, it experiences continuous sunshine, hot temperatures and minimal rainfall throughout the summer months. However, trade winds which blow in from the north-east ensure temperatures don't get too hot.
From June through to September, the average temperature in Playa Taurito is around 22°C with the highest temperatures of around 26°C usually occurring in August. Evening temperatures will remain warm, with lows of about 18°C, so light clothing will be all that you need to pack for a summer vacation here.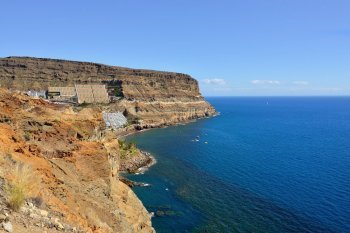 Playa Taurito is an ideal base to explore some of the island's finest beaches - with the sea temperatures staying around 22°C during the summer months you can swim in the warm, clear waters whether it's day or night. There's plenty of sunshine to soak up on the beaches too, with an average of 12 hours each day, so you should return home with a great tan - just remember to pack sun cream to avoid sunburn! Visitors should also take care to drink lots of water and avoid the sun during the hottest parts of the day between 11am and 3pm.
With such good weather, the resort is at its busiest and most bustling at this time of year, though it still remains relatively peaceful compared to busy resorts. Summer is the best season to visit Playa Taurito if you're looking for a guarantee of great weather and don't mind sharing the beach with other travellers.
Playa Taurito Resort of Gran Canaria
Autumn
While summer is peak tourist season in Playa Taurito, many holiday makers visit the resort in early autumn to take advantage of great deals on accommodation and enjoy the quieter atmosphere. Temperatures start to cool in autumn, but still remain relatively warm and pleasant compared to other destinations. The average temperatures in October and November are 20°C and 18°C respectively, with highs reaching 23°C, which is still ideal weather for relaxing on the beach or by the pool. For more accurate daily weather check the live weather forecast.
Autumn is much wetter than the summer months, which see practically no rain. However, rainfall in October and November is still very low, with just 77mm of precipitation altogether and only 5 wet days spread over the 2 months. With 9-10 hours of sunshine per day, visitors will most likely experience bright, sunny days and dry weather when holidaying in Playa Taurito in autumn.
Winter
Like most of Gran Canaria, winter in Playa Taurito begins in December and lasts through to February. The island sees winters similar to what is experienced in Africa; pleasant and mild with very little variation from the rest of the year. The average temperatures during the winter will always stay above 12°C and will typically linger at a comfortable 15°C or 16°C even in January and February, making it the perfect escape from an icy English winter. Highs can even reach 18°C.
Source: www.holiday-weather.com