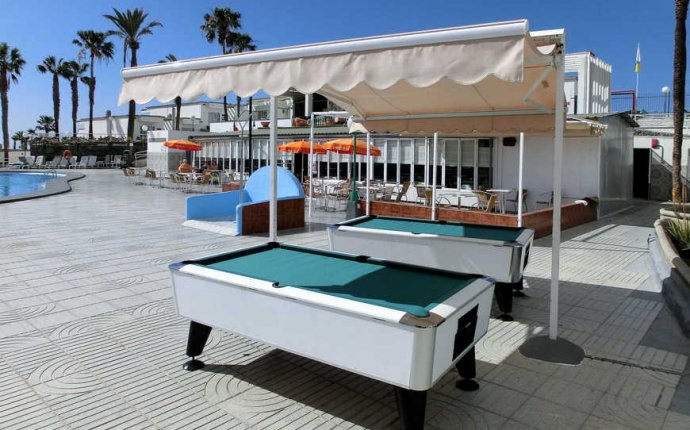 Vista Oasis Bungalows Gran Canaria
This was our 5th year staying at Vista Oasis and will be booking to come back. We stay there self catering and have never really had any issues that can't be resolved if you are polite and friendly to the staff. The rooms in the past can be quite dated but during our stay many of the rooms were being refurbished; we had our bedside tables and coffee tables swapped out for new ones. There had also been money spent around the complex to tidy it up and the kitchen side of things looked to be much improved, the chef was really friendly and keen to make sure the food was up to standard.
The pool area could get a bit messy due to lazy people leaving plates and cups etc all around it and expecting staff to clear it away. We had no issues with the cleaning of the room, the only days our cleaning lady didn't come was xmas and new years day. Any other days she was happy to just take the bins if that's all we wanted. Our bedding and towels were changed once in 2 weeks - which for us is more than adequate. I don't know why some reviews seem to think you should get fresh towels daily it's not the Ritz!
One of the receptionist can come across as rude but bear in mind she is dealing with people of all nationalities on a daily basis trying to sort out their gripes and groans and probably gets no thanks. She was quite annoyed with our party as we messed up our reservation and checked in 2 days late (don't ask). They had cancelled our booking as assumed we weren't coming, but found us 2 apartments. Later in the week she served me while I bought something from the shop, our cleaning lady was behind me waiting to buy a can of coke, which I offered to pay for. This small gesture went a long way and the receptionist was happy to help me book taxis etc. Both myself and my husband make a point of trying to speak Spanish to all the staff and encourage our children to do the same.
My son loves Vista Oasis, he is 10 and always makes friends every year. We go in December and yes, the pool is freezing but I just opt not to get in it and prefer to lie in the sun next to it in the knowledge I am not in the cold and wet at home, and have a relatively budget friendly holiday!
Source: www.sunshine.co.uk