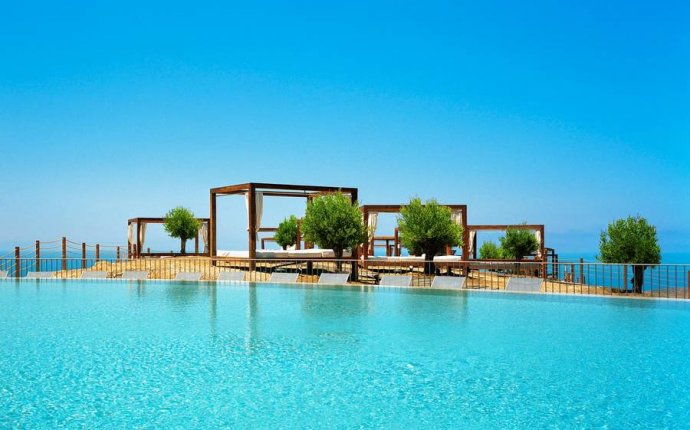 5 Star Holidays in Gran Canaria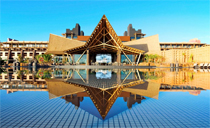 The island of Gran Canaria is one of the favourite amoung tourists and boasts all year round sunshine. Regardless of whether you are looking for a 5 star all inclusive hotel, or even self catering complex in Gran Canaria, the range of hotels we offer will fit every single type of budget and personal taste.
Choose a hotel located in all your favourite Gran Canaria holiday resorts such as Playa Del Ingles, Maspalomas, Las Palmas, Puerto Rico and many other popular locations spread across the beautiful island of Gran Canaria.
Popular 5 Star Hotels in Gran Canaria
When it comes to the high end properties, we understand that many people are looking for great value holidays and we have a great range on offer at affordable prices. Search our website for lavish 5 star Gran Canaria hotels and resorts which are equipped with the latest state of the art amenities, a packed schedule of available recreational and leisure activities, stunning gourmet cuisine and flawless facilities. We have handpicked some of favourite five star hotels on this amazing island.
New & Innovative Style
With its stunning design and African theme, this 5* hotel offers a fascinating experience for all the family.
Take me there
Two Swimming Pools
This impressive 5* hotel offers visitors all the services and convenience, renowned with the luxury H10 brand.
Take me there
Amazing Sea Views
This luxururious 5* hotel has several swimming pools on different levels and a number of different bars and restuarants.
Take me there
Popular Gran Canaria holiday resorts
Gran Canaria is beautiful, blessed with a near constant source of sun and warmth, amazing sights and gorgeous natural landscapes. Maspalomas is one of the more popular places to visit on the island, though you could explore other regions within the island. Check out our Gran Canaria Travel Guide and find out more about this popular beach holiday destination.
Relaxed Resort
Once a small fishing port, today it is a bustling holiday resort which is great for shopping and people watching.
Take me there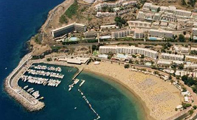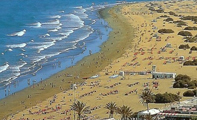 Source: www.onthebeach.co.uk