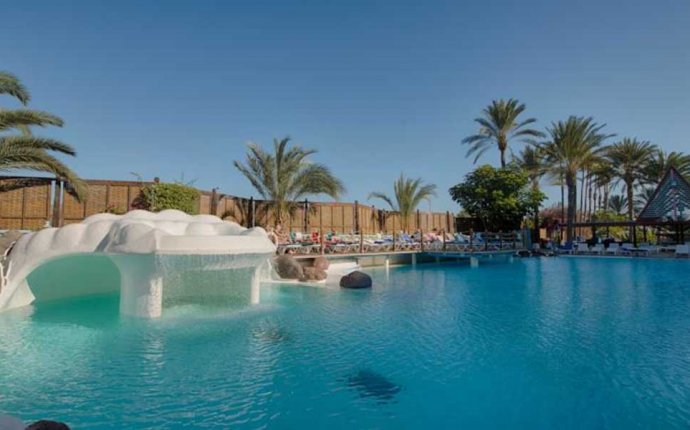 IFA Hotels Gran Canaria
IFA Faro Hotel boasts one of the most enviable locations in Gran Canaria. Directly overlooking the sea at the very entrance to the beautiful beach of Maspalomas, this 4-star hotel offers breathtaking views of the ocean, the beautiful sand dunes of the Maspalomas Nature Reserve, the centenary Faro lighthouse and the eastern and western coastlines of Playa del Inglés and Meloneras disappearing into the distance.
Totally refurbished in 2006, IFA Faro Hotel's top floor sea view rooms afford amongst the best views to be had in the south of Gran Canaria — a unique spot to sit down and contemplate the surrounding natural beauty to the soothing sound of the waves lapping against the shore below.
The hotel swimming pool and surrounding terrace are located a few metres from the sea, enabling guests to continue enjoying the wonderful ocean views from their sun beds. A private entrance from this area provides direct access onto the scenic promenade that skirts the coast, leading a few steps eastwards onto Maspalomas beach and a short walk westwards, to the neighbouring resort of Meloneras.
Surrounded by natural gems, well-served by all the entertainment, dining and shopping opportunities that abound in Maspalomas and Meloneras, within easy reach of two golf courses and casinos and a few steps away from the longest and arguably the best beach in Gran Canaria, IFA Faro Hotel offers a truly unique holiday experience.
Source: www.spain-grancanaria.com