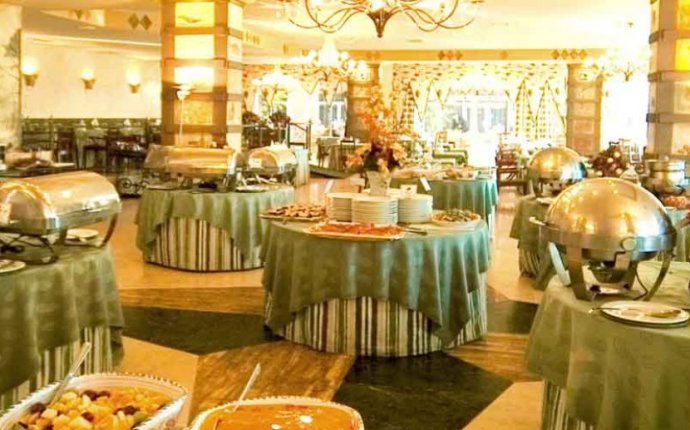 Reina Isabel Hotel Gran Canaria
8 / 10
Being on the first line of Las Canteras is a big fat plus. Whilst the main hotel entrance is on a side street close to a bus stop, you can also access the Reina Isabel from the Paseo de las Canteras promenade. Heading down to the golden sand, you'll hit Playa Grande, at 1, 120 metres the most spread-out section of the 2.8km-long beach. From the airport, it's less than half an hour drive.
Style & character
7 / 10
There's no unifying style which connects the different parts of a hotel built in 1964. A roof garden lends colour to a functional exterior which closes to an elegant lobby featuring expressionistic artwork reminiscent of the genre's master, Paul Klee. Elsewhere, the busts-heavy corridor which led to our second-floor suite appeared to have been appropriated from the British Museum, although the ancient Greek pillars turned out to be a façade for lamps rather than actual archaeological displays.
Service & facilities
The reception desk was not the largest but the staff fronting it were as courteous when we checked in as when we left. Nothing was too much trouble. It was an attitude reflected throughout the hotel, with our waitress replacing the coffees she'd poured for us before we'd even tasted them; as she sensed they were more lukewarm than hot. There's free Wi-Fi throughout the hotel as well as three free-to-use desktops in the lobby. A rooftop saltwater pool wasn't so appealing because of an unexpected cold snap in Las Palmas. A basic gym adjoins a small-ish spa which we had the misfortune to visit before the sauna had fully heated up. Claustrophobes will appreciate that this isn't a closed-in cabin but a glass-fronted fixture which looks out to Las Canteras beach.
Fitness centre
Laundry
Parking
Pool
Room service
Sauna
Steam room/hammam
Wi-Fi
Rooms
There are 225 rooms spread over nine floors at the Hotel Reina Isabel. Our suite's bedroom was separated from the sumptuous living room by a step. The en-suite bathroom featured a separate bath and shower. A terrace boasted Atlantic views and we could hear the roar of the ocean at night.
We offer a price guarantee on every hotel booking
Your passport to a better trip
Food & drink
The 8th-floor á-la-carte Resturante Summum specialises in fusion cuisine, combining Asian bites with authentic Peruvian dishes such as ceviche, which also appear on the ground-floor Roma buffet (open for breakfast and dinner). The highlight of our Roma evening meal were the made-to-order crepes whose choice of fillings included courgettes, olives, peppers, and tomatoes. We finished off with a cheese plate which we repeated the next day at breakfast, along with tropical fruit including papaya and watermelon which are grown on the island. The coffee was described as light and it was, lacking the hit you need to start the day with. Next to the Roma, there's the La Marina terrace whose palms in terracotta pots provide plenty of shade. For a better view, head to the 8th-floor Fiesta Bar, the perfect place to watch the sun go down over Las Canteras.
Family-friendly?
There's no charge for children under five sharing a room with two adults. During our stay we noticed that there were lots of families with young kids. Elder children are free to use the spa, accompanied by an adult, between the hours of 9am and 12pm. The beachside location is perfect for families and if you're unlucky enough to experience a rainy day, there's a science museum in nearby Parque Santa Catalina.
Source: www.telegraph.co.uk