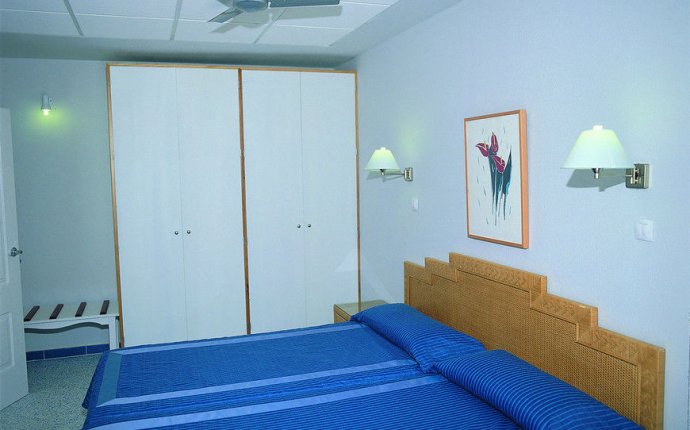 Gran Canaria Puerto Rico Reviews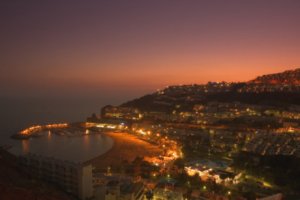 Early evening in Puerto Rico harbour
Fellow travellers say Puerto Rico is great for…
Situated on the southwest coast of Gran Canaria, the resort of Puerto Rico is renowned for being one of the sunniest spots on the island and is in part why holidays in Puerto Rico are so popular with tourists. The small rocky valley that leads down to the beach and ocean is also the perfect setting for the cliffside development of this purpose-built resort. Package holidays in Puerto Rico can be snapped up for a great price during the low-season, and often the sun still shines brightly during the winter months, making it a year round destination.
One of the biggest reasons why people return to enjoy their holidays here is the fact that so many of the hotels and apartments have rooms that face directly out on to the ocean. Puerto Rico's distinctive horse-shoe shaped sandy beach is the view that greets most people enjoying their package holiday deals here when they step out onto their balcony; what better way to start the day? All the usual beach activities are also available, such as parasailing, water-skiing, sailing, and sea-kayaking. Additionally, there is a fantastic public swimming pool located close to the beach which is surrounded by a tropical garden full of exotic flowers, along with a mini-golf course. The best shopping to be had in Puerto Rico is at the Europa Shopping Centre, located in the resort's more elevated area.
On the flat valley floor next to the beach you will find the main commercial centre of the resort, where the majority of restaurants, shops, bars, and nightclubs are located. Here you can appreciate local delicacies, search for that special souvenir, or drink long into the night. For something a little quieter head to Puerto Escala, the marina to the right side when looking out over the beach, where you will find more intimate cafes and bars to enjoy your evenings in.
Source: www.holidaywatchdog.com