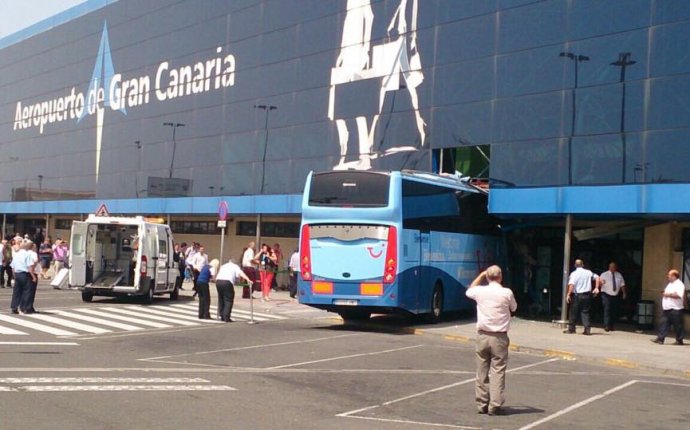 Gran Canaria Airport
Gran Canaria Airport, located in the Bay of Gando, on the east coast of the island is 25 kilometres away from one of the main tourist resorts of the Canaries (the south) and 18 kilometres from the capital, Las Palmas de Gran Canaria. It is located in the towns of Ingenio and Telde and its access from the south of the island or from the capital is carried through the GC-1. In addition, there are signs indicating the access to the highway from adjacent roads. Our office at the airport in Gran Canaria is located on the ground floor in the corridor connecting international arrivals and arrivals from the EU, and can be accessed by both the baggage room and by the lobby of the arrivals.
Gran Canaria has a volcanic origin, it is located in the central zone of the Canary Islands, between Fuerteventura and Tenerife. With 1, 560 km ², 236 km of coastline and a population of approximately 840, 000 inhabitants, is known worldwide as a miniature continent because of its wide variety of beautiful natural landscapes. Overall, seems like a high mountain from sea level up to 1949 meters of altitude of Pico de las Nieves, in the centre of the island.
With an average annual temperature of 24 º, Gran Canaria offers a variety of attractive opportunities to enjoy leisure and free time, making it an ideal place for holidays any time of year. The island is also a real world landscape and almost half of its geographical space has been declared a Biosphere Reserve because of its natural wealth.
The capital, Las Palmas de Gran Canaria, was founded in 1478 and is noted for its cosmopolitan atmosphere and beautiful historic neighbourhoods with Vegueta and Triana, where the Cathedral of Las Palmas de Gran Canaria. In town you can visit various museums like the Casa de Colón, the Elder Museum or the Botanical Gardens. Toward the centre, lies the Bandama Caldera, a magnificent crater, the remains of ancient volcanic activity and, following the west, we find Arucas municipality with its spectacular church of San Juan Bautista and sculpted neo-Gothic stone full in Arucas. It is worth also visit northwest Gáldar municipalities, which are important pre-Hispanic and Agaete, charming fishing village and, inside, the towns of Tejeda with Nublo Roque, one of the main symbols of the island, and Artenara, where we can access the beautiful Pinar de Tamadaba.
Source: top-car-hire.com