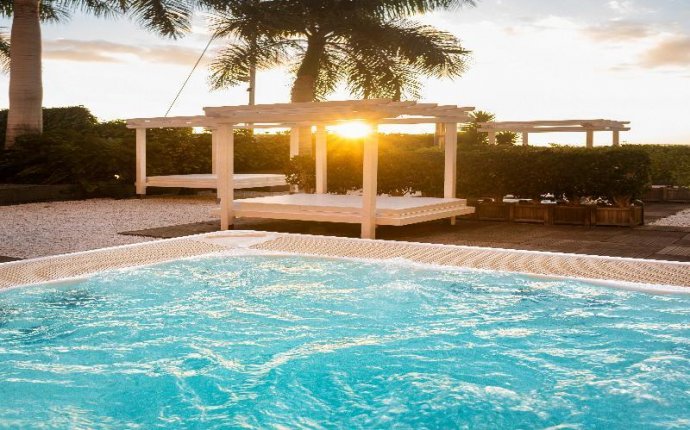 Gran Canaria Marina Suites
Look one way and it's the glittering Atlantic Ocean. Look the other and you've got the chic marina. Nestled right on the spectacular coast, this fabulous hotel recreates the elegant form of an authentic cruise liner. The ocean views from here are impressive. However, there's more to this hotel than camera-worthy horizons and a unique facade. The Marina Suites is located in lively resort of Puerto Rico home to shops, bars, restaurants and nightlife, and has everything you could want all in one location. As for the hotel itself, is fitted out with modern and spacious bedrooms. On top of this, there is a pool restaurant/bar with views over the Ocean and a nautical Yacht club bar too!
Accommodation
• Suite for up to 4 adults consists of • Twin room • Lounge area with sofa bed • Kitchenette • 2 cooking rings • Fridge • Microwave • Shower and wc • Hairdryer • Satellite TV (limited channels) • WiFi access • Safety deposit box (charge) • Air-conditioning • Balcony or terrace • Sea view • Maid service 5 times a week • Superior suites with sea view for up to 4 adults and Deluxe suites with sea view available at a supplement. These spacious rooms include extra amenities including DVD player, bathrobe & slippers, TV in bedroom and amenities on arrival.
Activities
• Gym • 2 Jacuzzis • Massages
Entertainment
• Occasional day and evening entertainment 5 times a week • Live music
Extra Value
• £ Christmas and New Year gala meals included for Half Board guests
Facilities
• Heated outdoor swimming pool with hydro massage • FREE sunbeds and parasols • Laundry service available • Internet access • FREE WiFi access in public areas
For Children
• Separate children's pool • Hotel kids' club (4-12 years, kids under 4 years must be accompanied by an adult) • Playground • FREE cot
Key Facts
• Nearest beach: 300 metres • Main resort area: 600 metres • Nearest supermarket: 500 metres • 216 suites • Lifts: 3 • Child age: 2-12 years • Official rating: 4 star • Some facilities and activities may incur a local charge
Source: www.monarch.co.uk