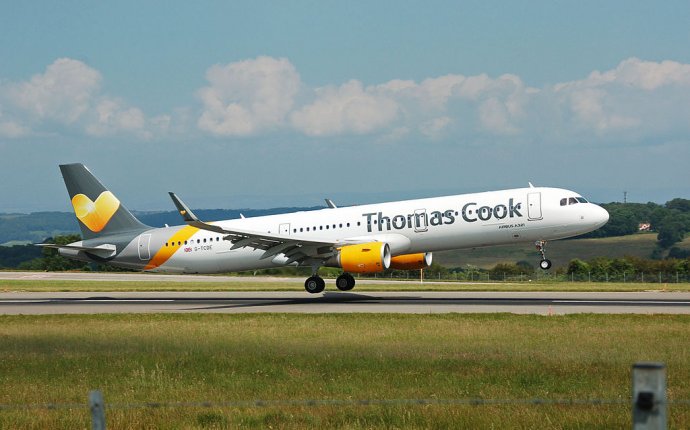 Gran Canaria Thomas Cook
The announcement comes soon after the A320's successful Summer 2015 programme and the commitment of an extra new A321 for the Winter 16/17 programme.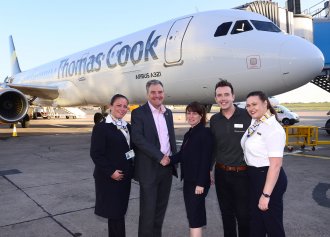 This latest announcement was made to 150 Midlands retail agents who visited the airport to have an hour-long experience flight on one of 25 new A321s that Thomas Cook Airlines now uses. The event, which was organised in conjunction with Birmingham Airport, included competitions for tickets to Gran Canaria and Naples.
Thomas Cook Airlines' aviation director, James Burrows, said: "We know how popular these destinations are for the huge number of holidaymakers in the catchment area of Birmingham, and we believe that increasing our presence this coming winter and next summer will build our reputation as a quality leisure airline that focuses on its customers and offers great flying to great destinations.
"We're investing heavily in our aircraft but also in those people on whom we rely to sell our seats. Building our relationship with the retail agent community, in partnership with the airport team, helps us get across how fantastic our new cabins and aircraft are to those experts on whom our customers rely for advice."
William Pearson, Aviation Development Director at Birmingham Airport, said: "Thomas Cook Airlines is an extremely popular airline with our passengers here in Birmingham, demand for seats is high.
"The announcement of an additional aircraft increasing the based fleet to five during the summer months is great news and shows the airline investing more resources into our airport to meet this growing demand.
"The five new routes, extra seats and additional frequencies during peak seasons is fantastic news as it will give our passengers greater choice and flexibility and will increase the airlines presence here at Birmingham Airport."
The fleet of five aircraft means the total capacity for the airport on Thomas Cook Airlines will be 2, 000 seats per day in Summer 2017.
The key changes in the Winter 2016 and Summer 2017 programme from Birmingham Airport are:
Winter
New Hurghada on Sundays
New Gran Canaria/Las Palmas on Thursday
Increase in frequencies:
Lanzarote – increases from 2 to 3 per week
Banjul / Gambia – increases from 1 to 2 per week
Tenerife – increases from 1 to 4 per week with Sunday, Tuesday and Wednesday being added for full season.
Summer
New Naples on Tuesdays
New Faro on Tuesdays
New Malta on Thursdays
Increase in frequency:
Lanzarote increases from 2 to 3 per week
Bourgas increases from 1 to 2 per week
Faro increases from 1 to 2 per week
Fueteventura increases from 2 to 3 per week
Source: birminghamairport.co.uk