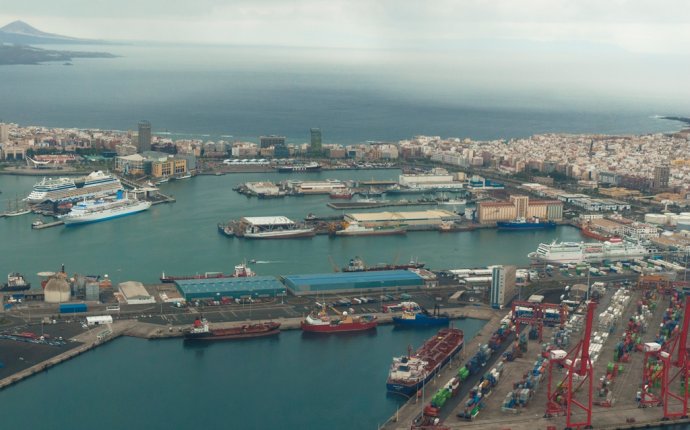 Port of Las Palmas Gran Canaria
"Puerto Rico" is the name of Gran Canaria's most popular and family-oriented resort. It is the center for all water sports, from deep-sea fishing and diving to sailing and biking. It also offers tennis courts, a miniature-golf course, a water park, and of course, a fantastic beach.
Other Fun Things to Do
| | |
| --- | --- |
| | For an in depth look at the island's interesting culture and history, head to the Centro Atlántico de Arte Moderno. |
| | Explore the capital city of Las Palmas. There are plenty of museums, theatre, music, shopping, restaurants, and even a beach, Las Canteras, right in the center of the city. |
Sporting Adventures
There's certainly no shortage of sporting adventures on Gran Canaria. In addition to the many water sports available, there's plenty to do on land as well. Take advantage of the mountainous terrain on a hiking trip, play a round of golf on one of the island's pristine courses or go see a Canarian wrestling match, a popular spectator sport on the island.
Get a Taste of Local Flavor
The cuisine in Gran Canaria reflects both Spanish and African cultural influences, as well as the island's abundance of seafood and locally grown produce. You can expect to see a variety of dishes on the menu using seafood and tropical fruits, like papaya, mango and avocado.
Local Currency
As part of the European Union, the Canary Island's official currency is the Euro (EUR). Credit cards and traveler's checks are also widely accepted.
Weather in Las Palmas, Gran Canaria
Temperature
Fahrenheit
Celsius
Average High
N/A
Average Low
Mean Temperature
64°
17.78°
Record High
Record Low
Precipitation
Inches
Centimeters
Average Precip.
0.7 in
Source: www.royalcaribbean.com