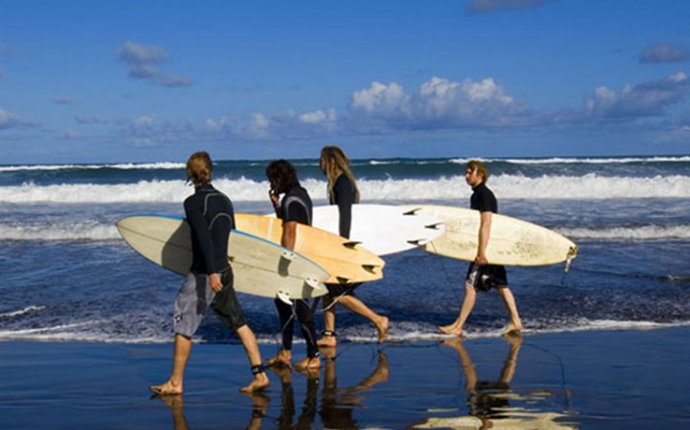 Surfing Gran Canaria
Surf Spots In Gran Canaria
Gran Canaria Surf Camps, Hotels and Lessons
Looking to plan a Gran Canaria surf trip, attend a or get surfing lessons and improve your surfing?
Latest Surf Photos and Video from Gran Canaria
Information about Gran Canaria
Gran Canaria is one of the Canary Islands, and is located off the north west coast of Africa, in the Atlantic Ocean. It's name translates into English as Grand (or Great) Canary.
Like the other Canary Islands, Gran Canaria is a volcanic island and is 1560km in area.
The (only) airport on the island is the Gran Canaria International Airport, and is located to the east of Gran Canaria on the Bay of Gando. One interesting piece of information is that it's lengthy runways make the airport an alternative landing site for the NASA Space Shuttle.
Gran Canaria has a pleasant climate with daytime temperatures reaching into the 20's (°C) throughout the year.
The island is a popular tourist destination, and receives over 2 million visitors a year. This means there are always plenty of accommodation options for visiting surfers, and that cheap flights are often available.
Gran Canaria Surfing Info and Details
Gran Canaria Surf Spot Map.
There are surfable spots right around the island but the majority of surf is done on the north facing coast, with it's offshore winds and big swells during winter.
Surf Equipment Required for the Waves in Gran Canaria
Renting equipment is possible on the island, and there are several surf shops.
Source: www.surfing-waves.com