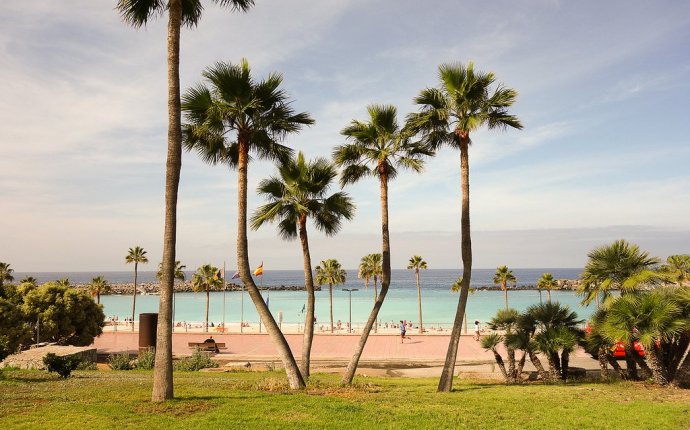 Temperature Gran Canaria April
April days in Las Palmas de Gran Canaria fluctuate a bit more than at other times during the year, however the city maintains its warm temperatures and mostly sunny days. Located south of Spain, closer to the northwest of Africa, this Spanish island city has an average daily temperature of 20°C. Lows can drop down to 16°C during cool days and evenings, while high temperatures reach up to 23°C on warm afternoons. The spring weather on the island is much warmer and drier than it is in mainland Spain.
With temperatures very similar to March, April continues a wonderful spring season in Las Palmas. The moderate temperatures in this month are paired with an average of 10 hours of sunshine, making for great weather for long days exploring the city. The chance of rain drops down to only 15% in April, with an average of only 6 mm of rain spread over 6 days throughout the month.
The sea temperature stays at a chilly 18°C this month, still cool from winter. The water will be cool but still warm enough for determined swimmers. This is a windy month with a 74% chance of a windy day, which can affect some beach activities such as parasailing and it's important to check the forecast. While it may be too windy for some activities, tourists can plan ahead and still enjoy many beach activities with light wind, such as sailing.
Spring is a beautiful season in most places and the same is true for Las Palmas. The island blossoms into a colorful, lush landscape that visitors will be able to fully enjoy thanks to the sunshine and warm days. And because most families have children still in school during this time, visitors who can travel in the off-season will be rewarded not only with great weather but also with less crowded beaches.
Source: www.holiday-weather.com