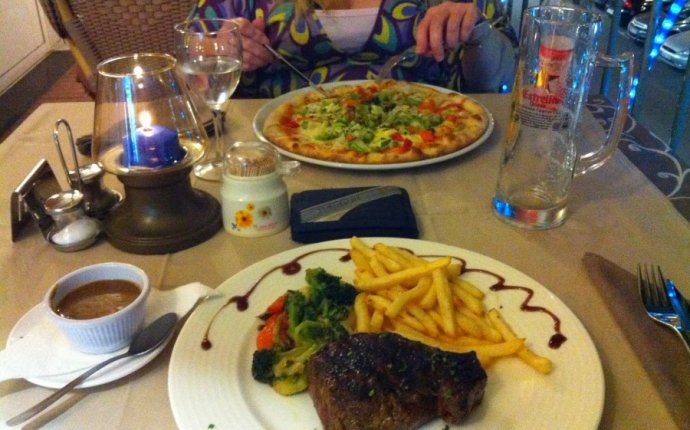 Puerto Rico Gran Canaria Restaurant Reviews
Whether you are a fussy eater or a cookie monster, Puerto Rico has a selection of restaurants so large that you will have problems to choose where to eat during your holiday.
Where to eat?
The main places where you will find restaurants are in the larger shopping centres (The Shopping Center and The Europa Center).
In the shopping center in Puerto Rico you will find all kinds of restaurants with varieties of cusine from all over the world. Chinese, Indian, Mexican, buffet type food, fast food restaurants as Subway and Macdonalds are just some examples. Two of the best restaurants here in the shopping center are Balcon Canario Restaurant, which serves traditional Canarian food everyday and San Miguel Restaurant which is probably one of the most popular restaurants in Puerto Rico.
Restaurants in the Europa Center
There may be a smaller choice in the Europa Center, but there are many recommended restaurants, including a Chinese buffet for around 6€.
Indian Food
Portonovo Apartments by the harbour area in Puerto Rico is home of one of the best Indian Restaurants on the island – Taj Palace Puerto Rico.
Amadores Beach Restaurants
The Amadores Beach Club is a great option for something different in an ambient setting or if you feel like Italian food, Ciao-Ciao Restaurant is set right on the beach, bring the camera as the sunset from your chair will be out of this world.
Puerto Rico Gran Canaria Restaurants
If you want to add a review or talk about a restaurant in Puerto Rico or in Gran Canaria, Please comment below on this page.
We asked in our Puerto Rico Fan Page to people who have stayed in Puerto Rico and we asked for restaurants recommendations these are the results.
The best reviewed restaurant is San Miguel Restaurant in the Shopping Center, followed by Las Vegas Restaurant, Miami Restaurant and Balcon Canario all of them in the Shopping Center Puerto Rico.
Another restaurants were Sabidans, Bubbles and Picasso restaurant.
Here is the results of the poll:
San Miguel Restaurant
Las Vegas Restaurants
Miami Restaurant
Sabidans
Harrys Take away in Puerto Rico Shopping Center
Bubbles
Picasso Restaurant
Minanas Restaurant in Castillo del Sol Apartaments in Puerto Rico
La Taverna restaurant
El Brasero in the Europa Center
Cocos Bar in Shopping Center Puerto Rico
The Royal Oak
Chinese Wok (all you can eat buffet) Shopping Center
El Churrasco restaurant Puerto Rico Shopping Center
Red Rose by Puerto Rico Harbour
Squires Restaurant Puerto Rico Shopping Center
Planet
Toro Negro
Oscar Restaurant by Puerto Rico Beach
El Toro Negro
The Big Horn
Cascada
Portofino
Rio Piedras Apartments Restaurant
La Taverna del Angel
El Gaitero in shopping center Las Olas
Pinnochio Italian Restaurant in the shopping center puerto rico
Henrys Restaurant
Murphys Kitchen
El Molino restaurant
Happy Valley indian cuisine
El Pescador II
Barbacoa Europa Shopping Center
Bistro Salsa in Amadores Beach
Mamma Pino
El Ciervo Restaurant
Caballito del Mar by Puerto Rico Beach
Source: www.puertoricograncanaria.com