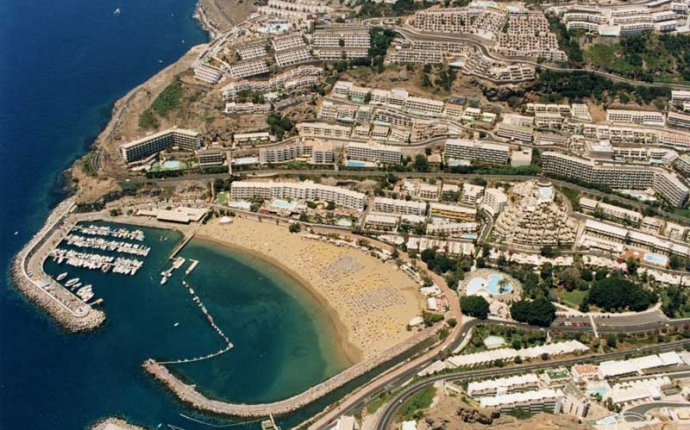 Gran Canaria Wiki
Campus de Tafira Baja
Universidad de Las Palmas de Gran Canaria
Edificio de Informática y Matemáticas
35017 Las Palmas, Spain
Location link:
Getting to the venue
Most visitors will probably stay in Las Palmas center, close to "Parque Santa Catalina" (Santa Catalina´s Park). There's the Guagua bus 26 going from Santa Catalina´s Park to the university. See the map of Líneas Zona Universitaria (PDF) and stops and timetable. Get off the bus at Ciencias Básicas, which is one stop after Biblioteca Universitaria near the top of a steep hill and one stop before the final stop Campus Universitario, to reach the building of Informática y Matemáticas, we are in the room Aula 1-2, third door on the right after the main entrance.
We would like to thank our following sponsors and supporters for making the Summit possible:
The Document Foundation, for providing travel sponsoring
Travel Bursaries
The Document Foundation may be able to refund tickets to and from the Gran Canaria Summit, after prior approval by the organizers, under the following conditions:
transportation and accomodation in a shared hotel room with single beds as available on location volunteer-first - people affiliated with a company involved in LibreOffice work will come last first-come-first-served - participants will get reimbursed in order of their sign-up on the wiki attendance list, until budget runs out. ask the organizers as soon as possible (ideally right before booking) if budget is still available. Be aware of the fact that tax law requires us to collect original receipts, so please keep them (or hand them in right there in Gran Canaria)
Please be economic and pick cheap travel - flights to Gran Canaria should still be available at a reasonable price.
Don't Forget
Your laptop Excellent mood, and lots of energy!
Participants & Registration
If you are from Gran Canaria, please register yourself in the event in order to get .
If not, please add yourself to the list as early as possible, so we can plan travels and budget.
Patricia Santana Cruz Jan Iversen Thorsten Behrens Xisco Faulí Pasqual Milvaques Pons Samuel Mehrbrodt Oliver Specht Eike Rathke Vasily Melenchuk
Agenda
Thursday and Friday are the core days.
The venue will be available to us 10:00 to 20:00 from Wednesday to Friday. On Saturday, the architecture falculty which is very close to the venue, has 24 hours open, and big shared rooms with wifi connection can be used as well.
Wednesday
Welcome day, arrival, invitation to attend talks of the following days. Internal meetings
Thursday
This is the LibreOffice community day
Thursday morning - Community meetings - Espania Summit 10:00 / Aula 1-2 / Planning on community fostering 11:00 / Aula 1-2 / Spanish event & activities planning for 2016 Lunch break (12:00 to 14:00) => Architecture Faculty Cafeteria Thursday afternoon - Expert coaching 16:00 / Aula 1-2 / Demo LibreOffice + jsMerge + format ODT (Vasily & Carlos)
Friday
This is the Hackfest day - please come & see how to develop in & around LibreOffice
Important: if you'd like to peek into LibreOffice core development, please prepare your laptop to be able to access our Hackfest VMs!
Friday morning: student's introductory 12:30 / Auditorium room (Sala de Grados) / LibreOffice hacker from 0-100 in 30 minutes (LibreOffice development mentors) Lunch break & socializing (13:00 to 14:30) => Catering sponsored by CIB Friday afternoon
Saturday
Discussion Topics
If you're attending, feel free to add to the list.
Ideas from the Crowd
Feel free to add some.
Accomodation
Better is to stay around "Parque Santa Catalina" (Santa Catalina´s Park), as the bus central station is there as well.
Getting to the centre of Las Palmas from the airport (LPA)
When you have left the baggage pickup area, while still in the airport building turn right and at the end of the building take the escalator one level up to the departures level. Leave the building here, follow the signs for busses. Cross the parking lot (you won't see the bus stop before actually going there), proceed to the second bus stop labelled "Las Palmas - San Telmo - Santa Catalina". Wait here for a bus of line 60 that gets you to the station "Santa Catalina" (some buses of the line stop earlier). A ticket should be 2.95 EUR. There's other lines going to Las Palmas San Telmo, which is another bus or taxi ride away from the city center (cab should be between 5 and 10 EUR depending on your exact destination - Exe Las Palmas was 7 EUR).
When you arrive at estacion Santa Catalina, you will be at a underground level. Take the escalator up. You are now on a city plaza (Parque Santa Catalina). For the directionally challanged, here is a hint: The harbor/coastline is to your east.
Source: wiki.documentfoundation.org